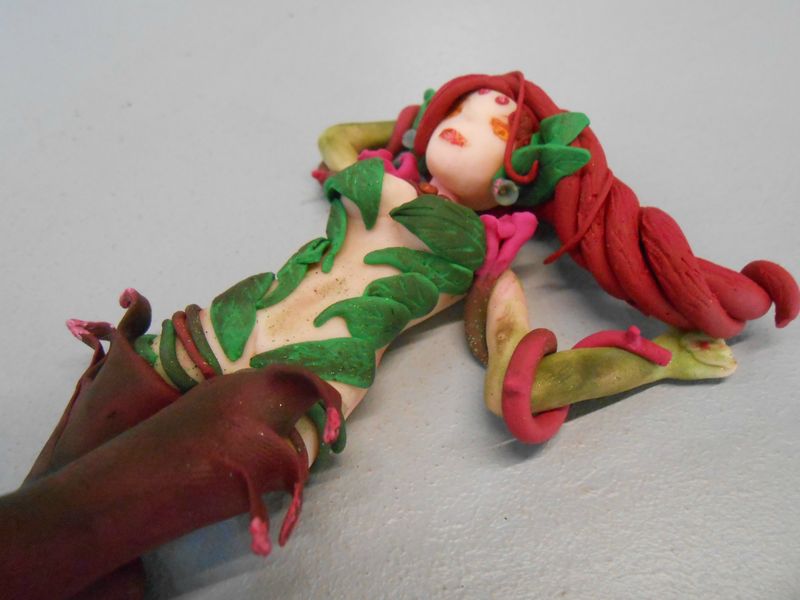 An other champion of League of Legends, she's probably my favourite support. It was really fun to build her.
I hesitate to stick her on a box or on a " bed of leafs and flowers " that I'll create. We'll see.
I used polymer clay for the figurine, then I colored the arms, the legs and the leafs with green, gray and pink chalks. I painted the face and it's always the most difficult part in figurine's creation, but I try to improve myself day after day.
Hope you'll enjoy :)