Longtime I didn't post any pictures of jewelrys there, obviously because I'm not that fan of building them. Anyway, I had few ideas about funny things to create so there they are ( I'm like too lazy to make a single post for each one of them so I'm just gonna group all of the pictures there ).
So there is a collection of necklaces with sculpted animals. At the moment I only made a peacock, a fish and a seahorse. If you have any idea about which animals I could build, feel free to tell it to me.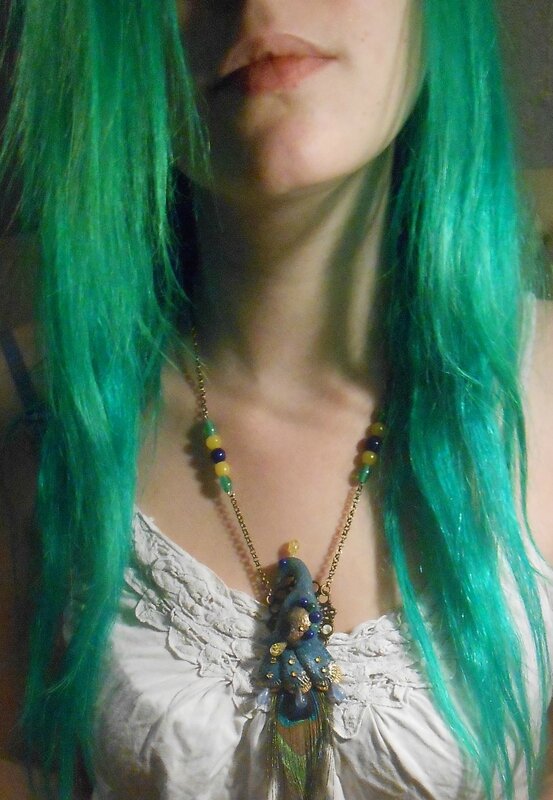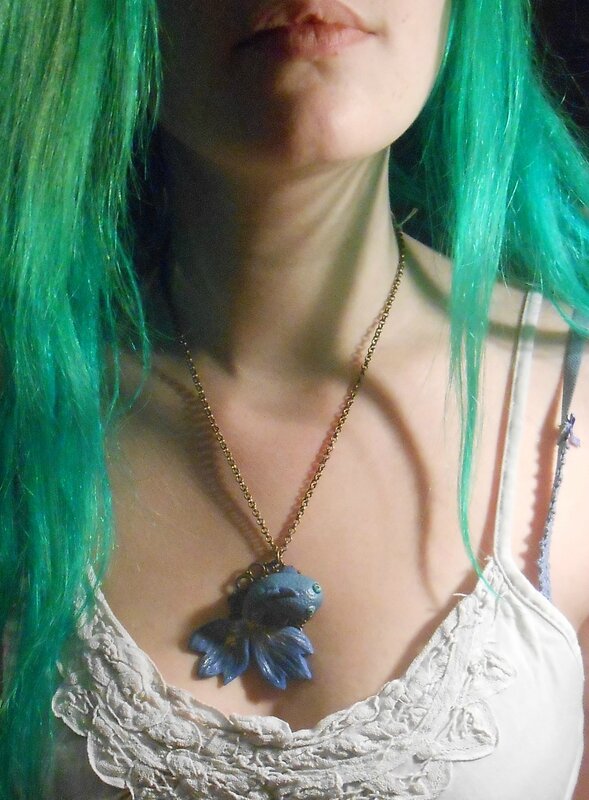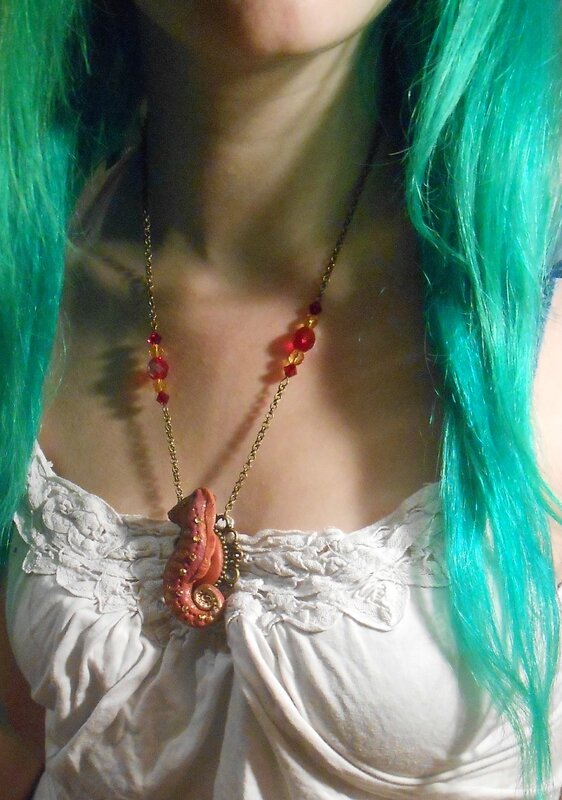 Then, I wanted since a longtime to build a necklace with houses so there it is. It was really fun to make this one.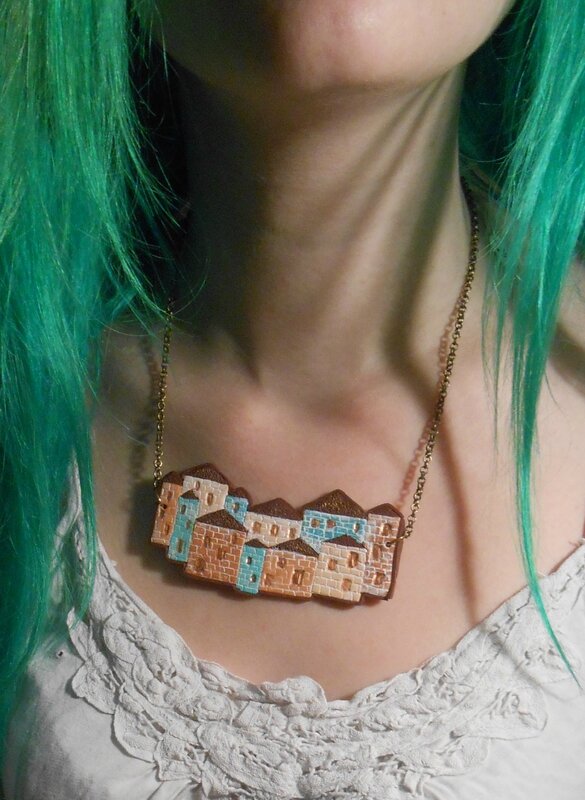 I had some geometrical inspiration so I made these two necklaces. I feel like I need to think about other forms etc... But I'll fix that later.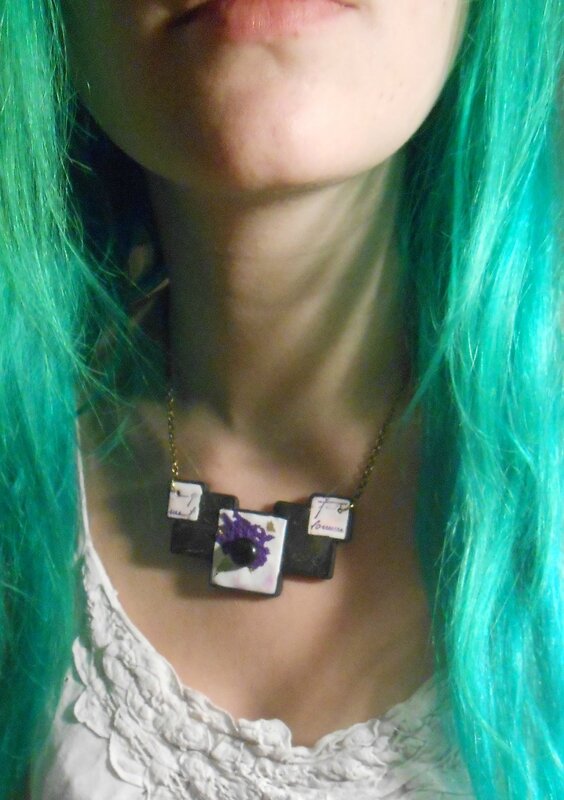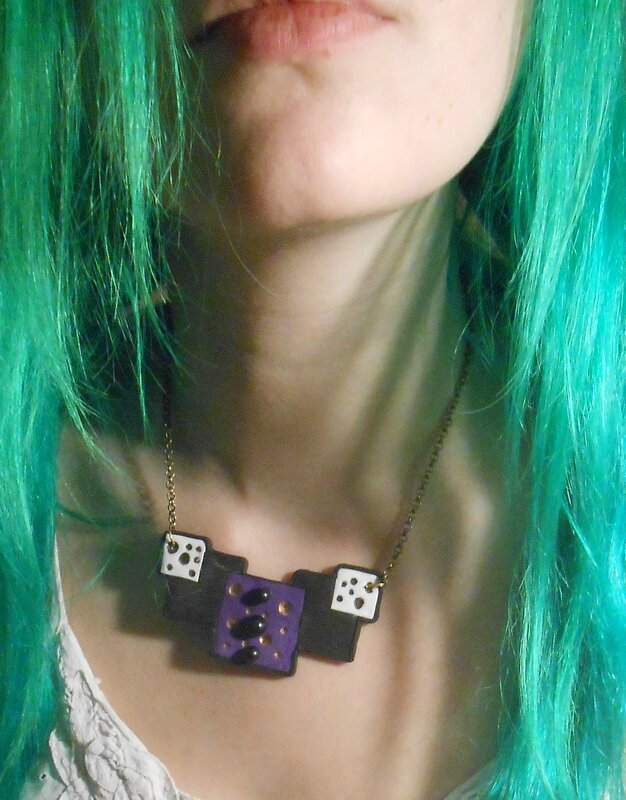 I really wanted to make an orchid but I had no idea about how to stick it to something... There we are :
Finally a picture of something that I made like one year ago and that I completly forgot. I like the colors.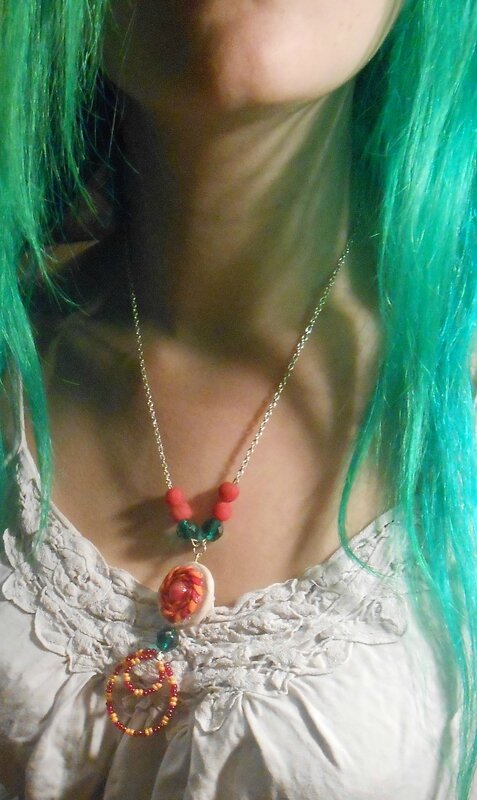 Anyway, I feel like I'm not gonna build any jewelrys for a while from now on because my actual project is to sculpt a Wolverine for a comission and then I'd love to make a figure of Harley Quinn.
Otherwise, christmas is coming soon so I spent the whole week end in a Christmas market in Montigny ( it's a little town in the north of France, in Normandie. I wouldn't recomand to anyone to visit it, there's absolutely nothing to see in there ). It wasn't really sucessful, probably because the kind of people who came was for the half of them a bunch of old people ( And I easily get that they're not that much interrested by my stuff, but who knows... ) I met in there like one of the weirdest kid I've ever seen, I couldn't explain why but she scared me as fuck. Which is kinda stupid since I probably have something like 15 years more than her, but her way to tell me hello 10 times per day with her tiny bloody eyes which were looking at my hair like if I was a witch had something really strange. But fortunatly she didn't try to hurt me, so whatever :)I'll also spend the next week end in a Christmas market, this time in Caumont, still in Normandie. I've never seen this place so we'll see how it goes. Anyway, there's a picture of my stand and on the left you can see the jewelrys that build my mother and my stepfather, with a lot of flowers in leather. I invite you to check their website.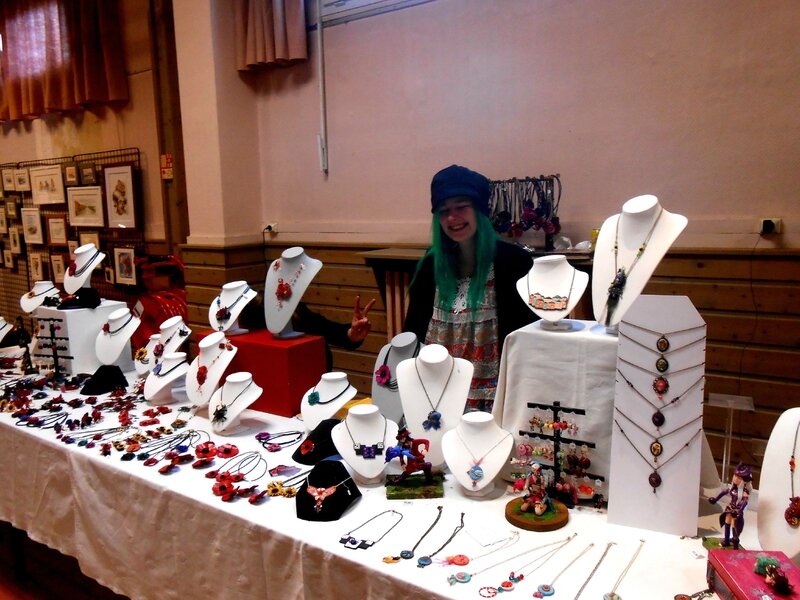 Well, that's kinda all for tonight. Aw, a last thing, let's enjoy this song :)
http://www.youtube.com/watch?v=bnZdlhUDEJo
Cya !