Hey ! Quite a long time that I didn't post anything but it's never too late, so there we go :
For some reasons I really wanted to make a squirrel cane. I'm always struggling with cane, either because I'm lacking of idea either because I'm afraid about how the cane gonna look once I start to tight it. Fortunatly it turned out pretty well in my opinion, much better than what I expected. I mixed these squirrels with what is called a Stroppel cane, an easy and really cool way to use the old canes. If you don't know what it is, check here.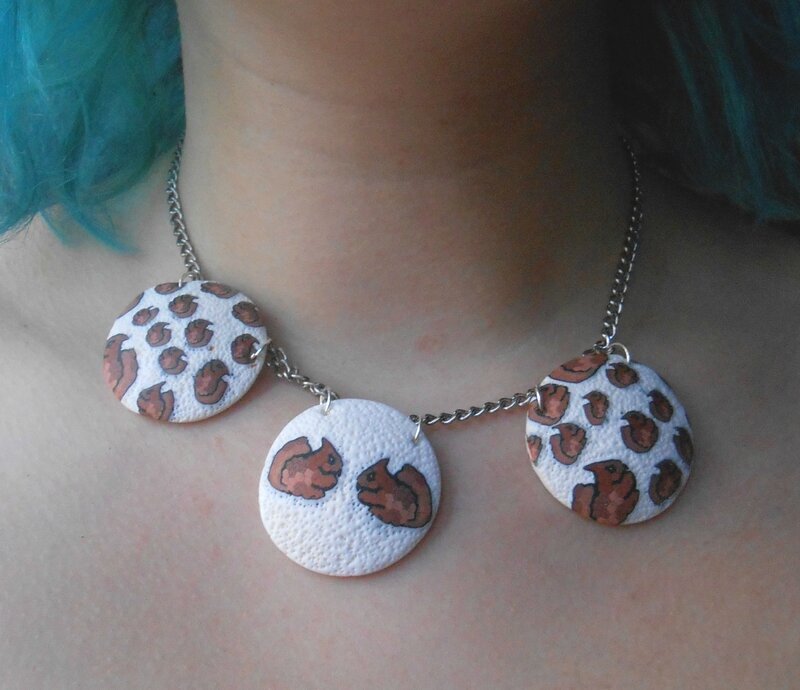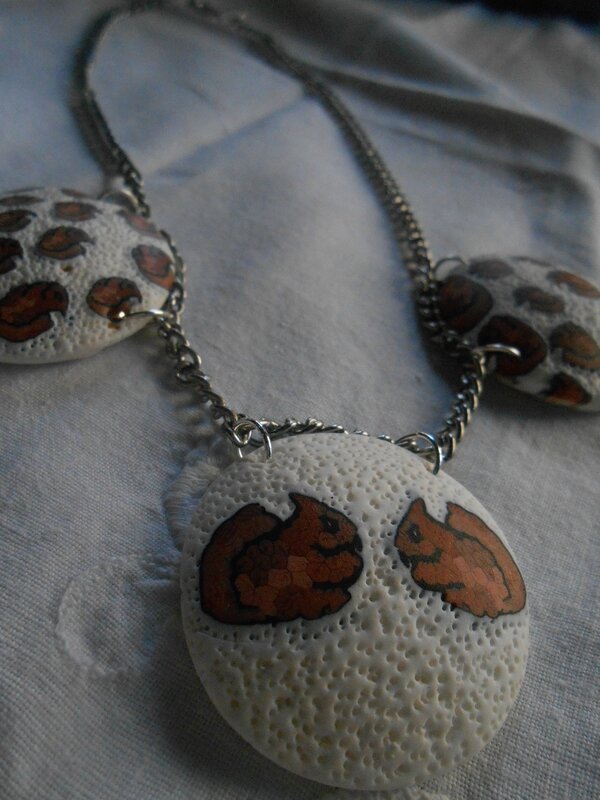 The squirrel crew is back.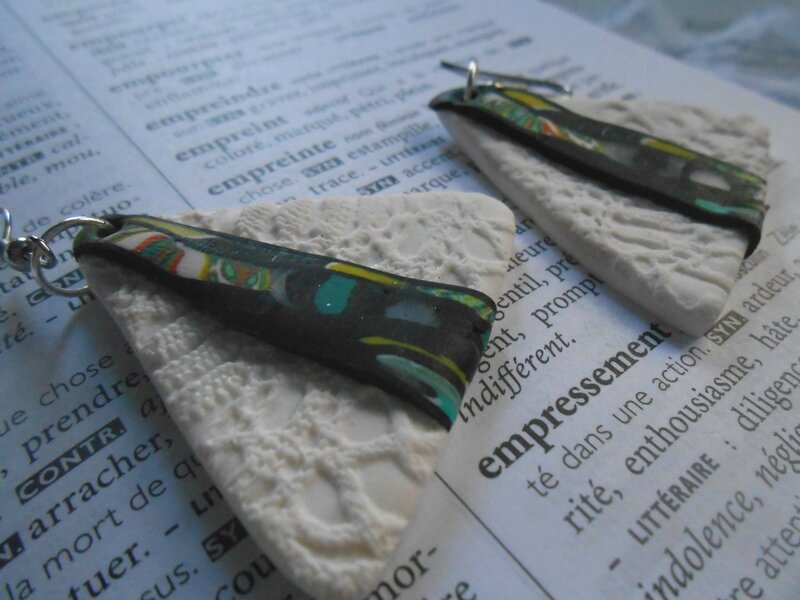 Earrings textured with lace for the white part. The black part is from a stroppel cane.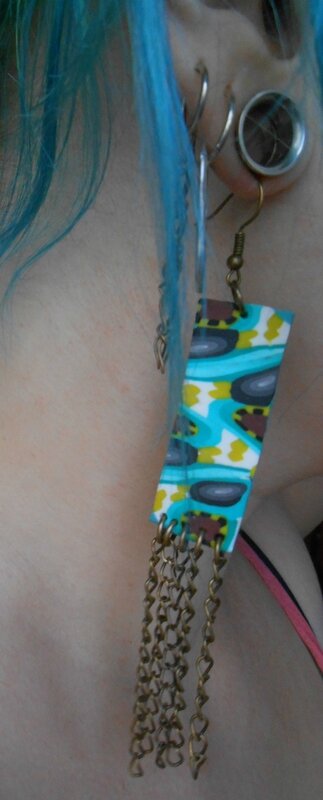 Earrings made out of an old cane that I've forgotten for quite a long time. The back of the jewelry is textured with glass painting and gold powder.
And all of this stuff is in sale here. :)