One of my friend participated to an event on Reddit where you exchange gifts with eachother, the theme was E-Sport. He asked me to build him a small Udyr, a character from League of Legends, dressed up in a Unicorn of Love ( a professional E-Sport team ) outfit. That changed a bit from what I'm used to sculpt since it needed to be so small. Udyr is about 12 cm and usually my figures are about 20 to 25 cm.
Anyway, it was a lot of fun to build this, inventing the outfit was really entertaining. It's far to be the best work I made, but I'm still quite happy of how it turned out.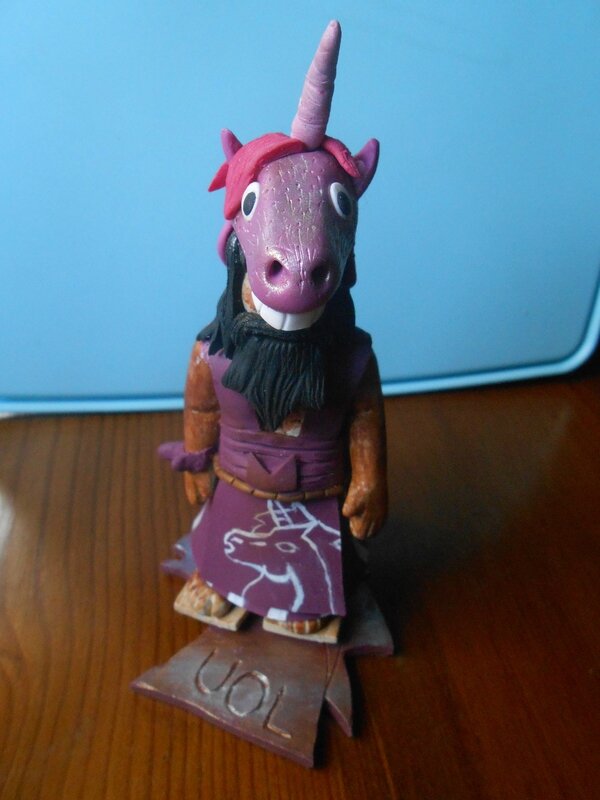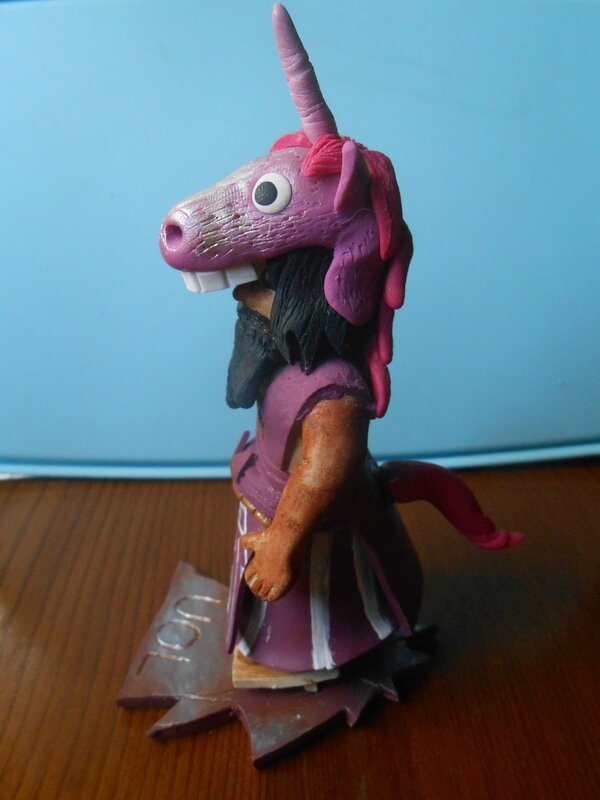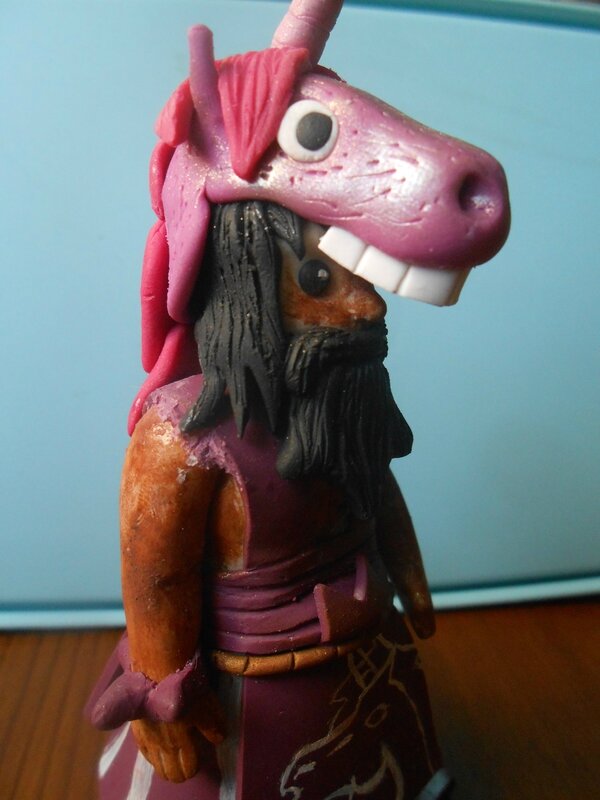 Picture of the original character.