I participated for the first time to the " CTN ", a challenge from the forum Polymairderien. The theme was to use the scraps of clay and to make something out of it.
This was my contribution :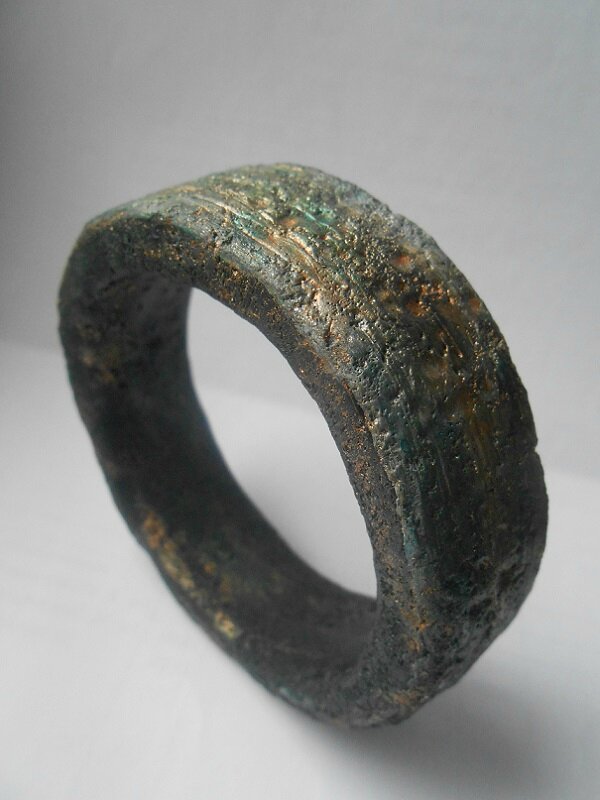 I used the ugly gray clay that you obtain when you mix all your leftovers together and placed it on a bracelet that I made long ago. Then I textured, painted and powdered it. All the bracelets I made like that are quite bluish but it's easier to notice it in the daylight.
You can see the nice things my mates did here.
Since this challenge was a good opportunity to use all the ugly pieces of clay I have, I've kept going and made some other things.
Bracelets :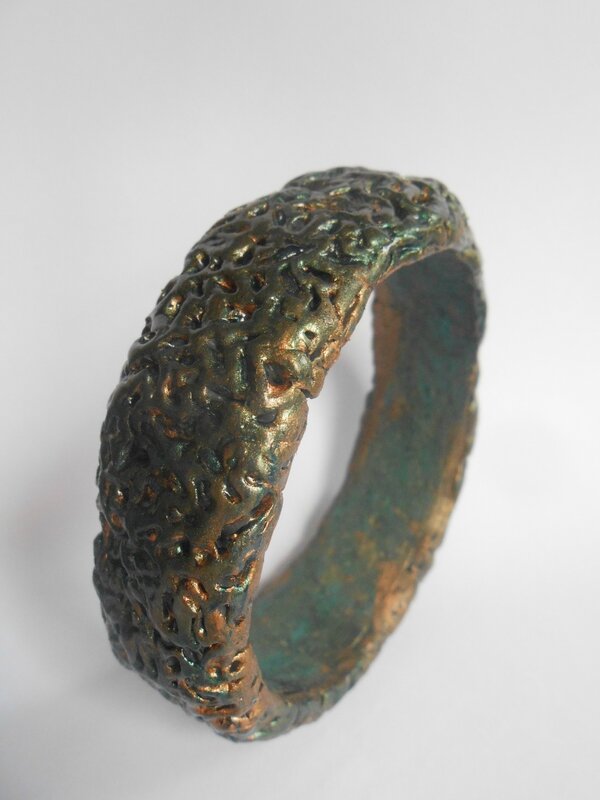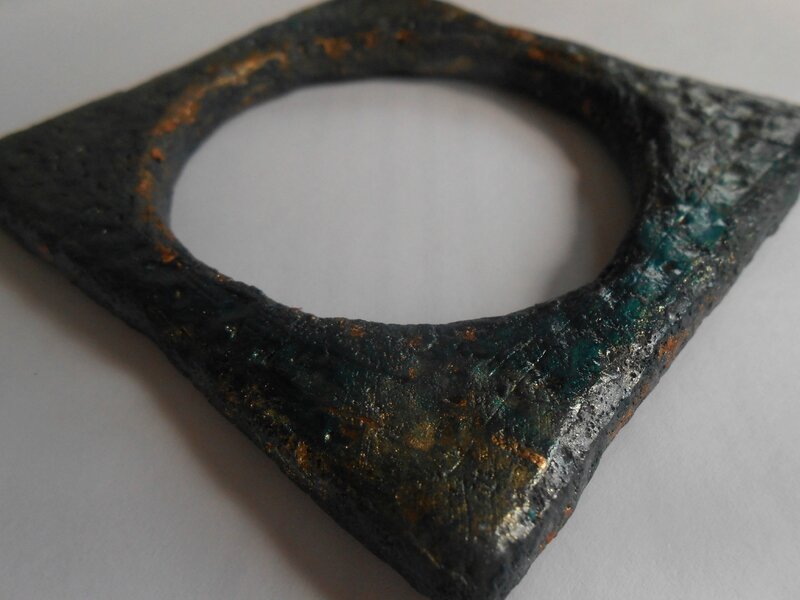 Earrings :
For these earrings, I used the same technique that I used for the bracelets but I also added some pieces of hard clay that I collected from old creations that I broke into plenty of small bits.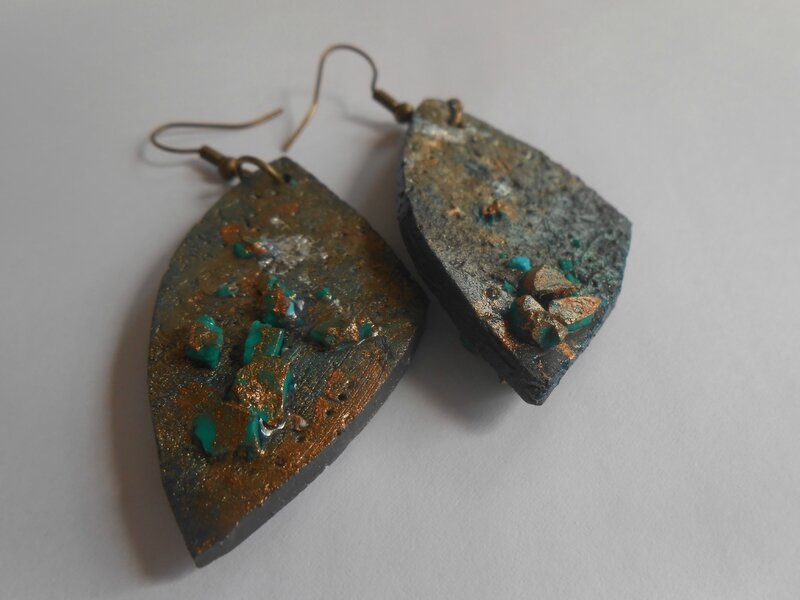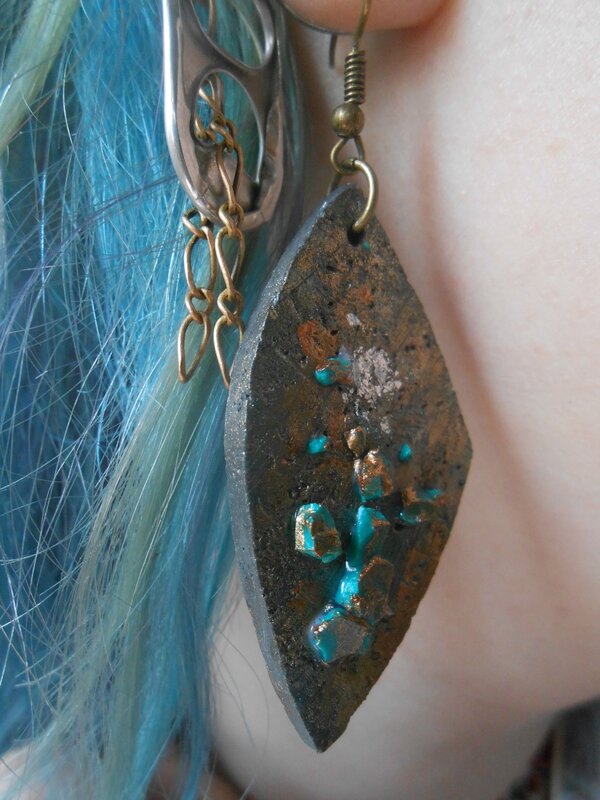 For these ones I made an imitation of marble with differents scraps of clay.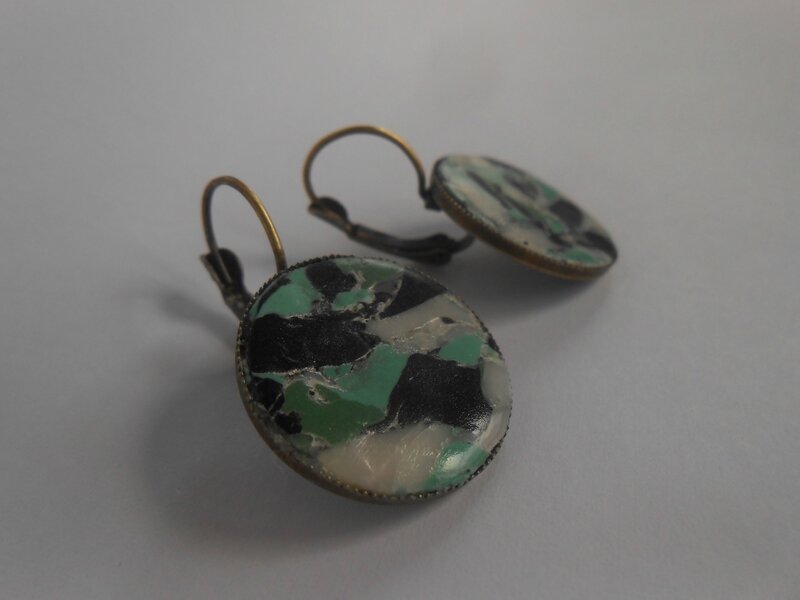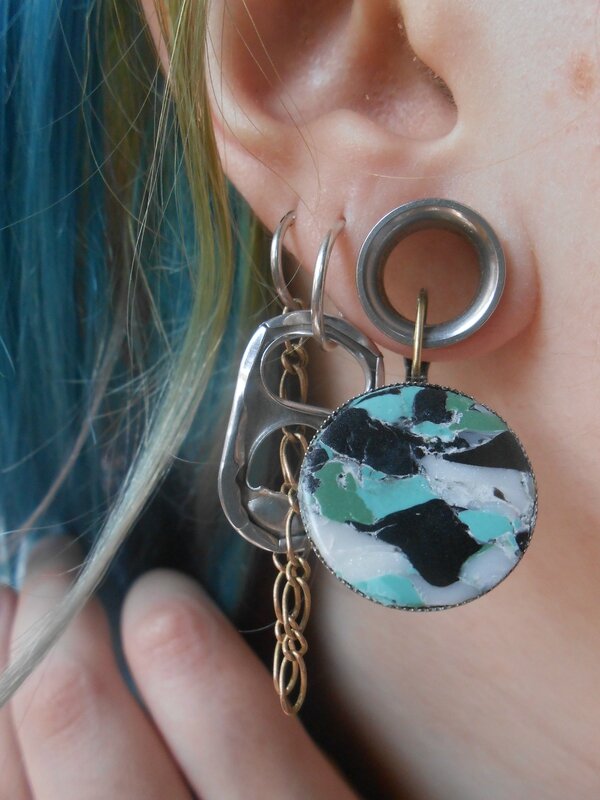 And for these ones I mixed together some leftovers of my attempt of watercolour mosaïc effect.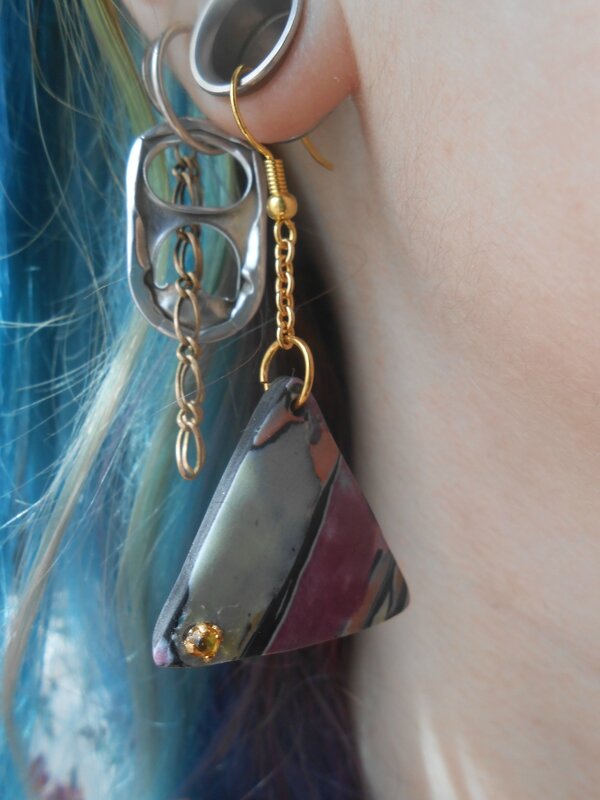 There we go !
Cya next time.