I'm kinda lacking of words to explain or describe these jewelry...
I was inspired by drawings of flowers but the result is not as figurative.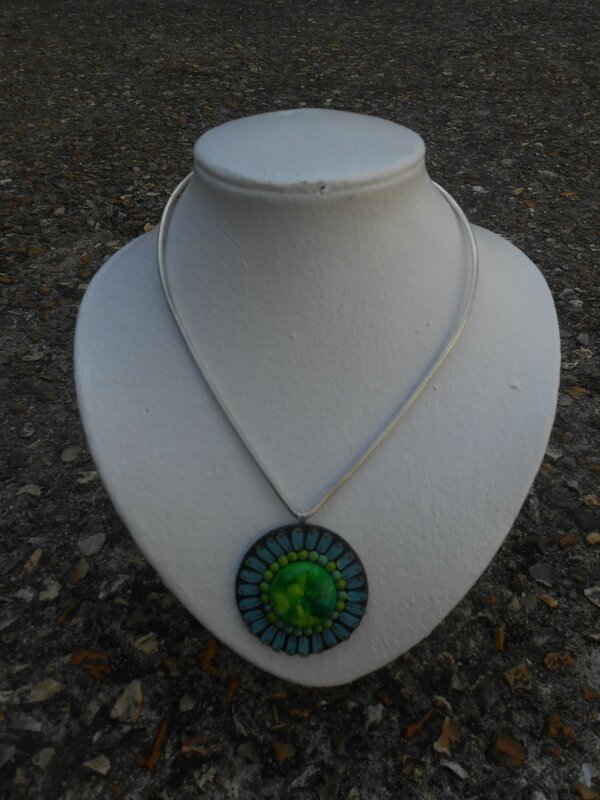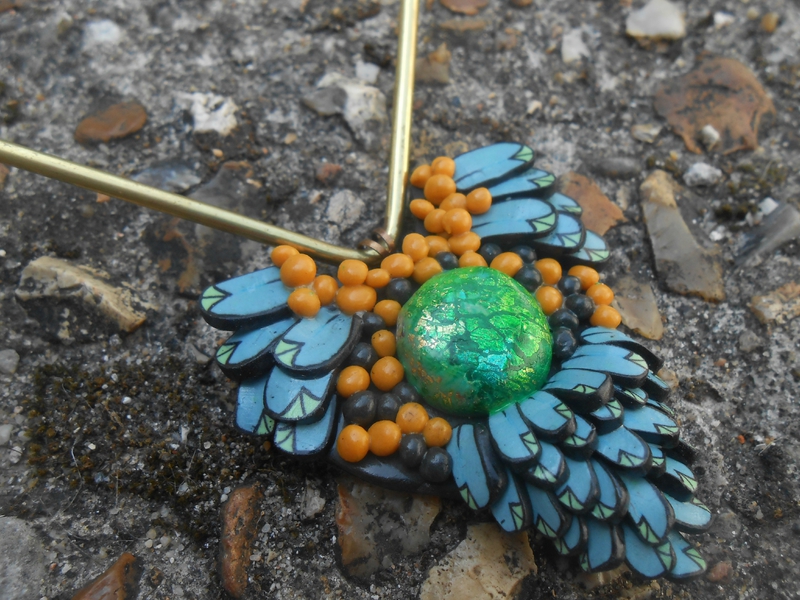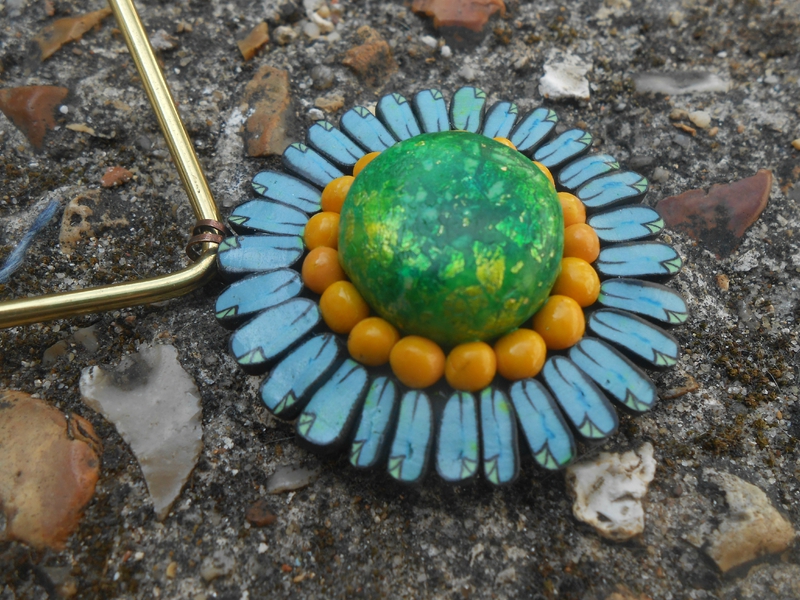 I basically tried an imitation of wood from the book " Bijoux en pâte polymère : effets de matière, esprit nature et ethnique ", it didn't really work out, but it provided me an other effect that I enjoy; then I played with what left from the blue cane of the previous jewelry and made a kaleidoscope cane out of it.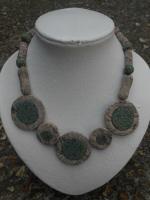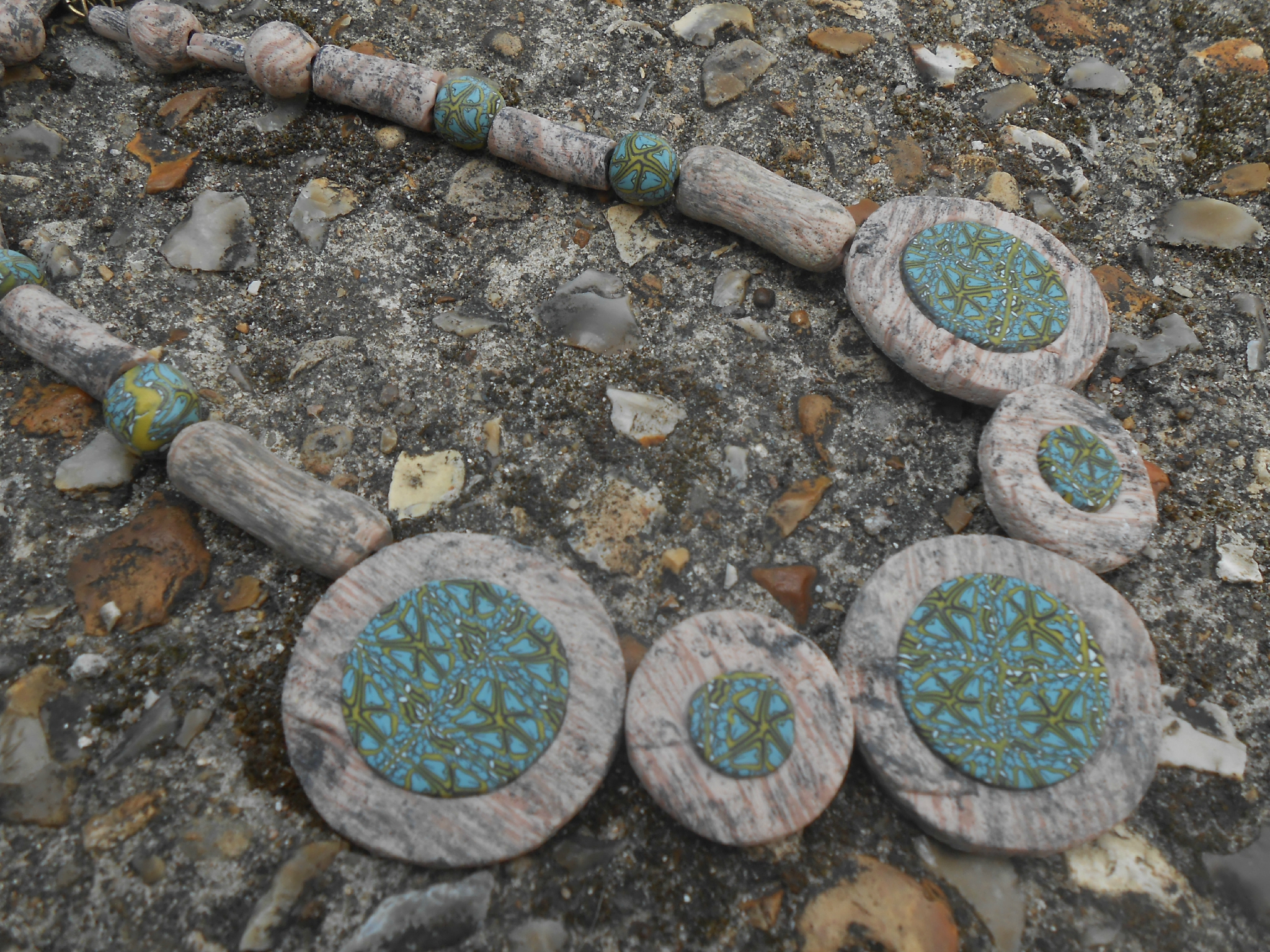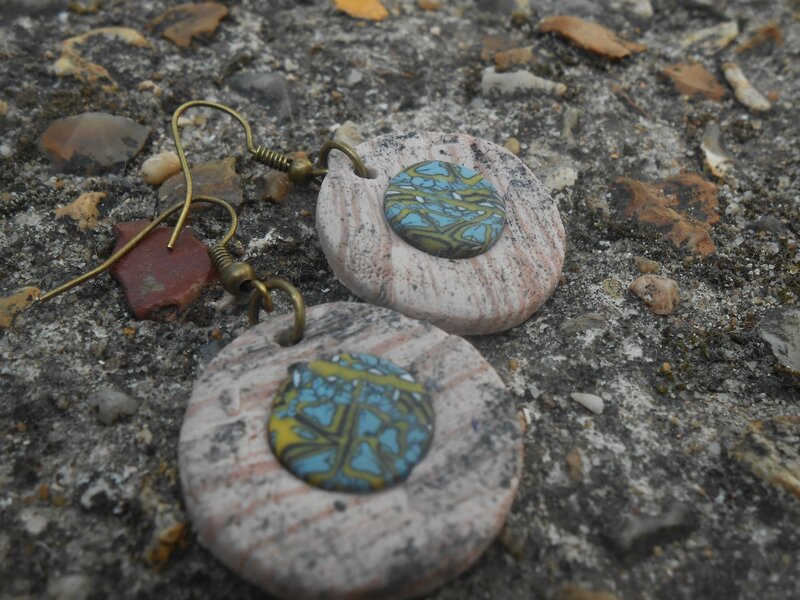 In this one I added some wood beads and seeds.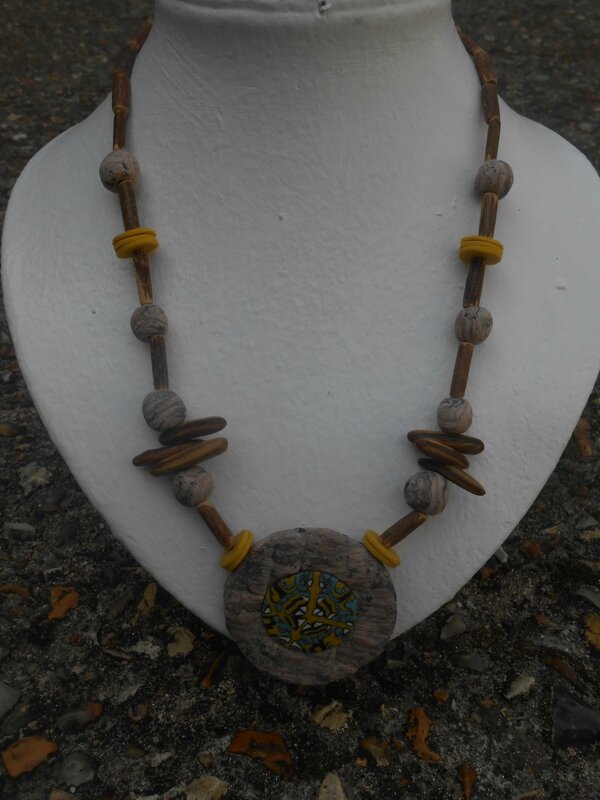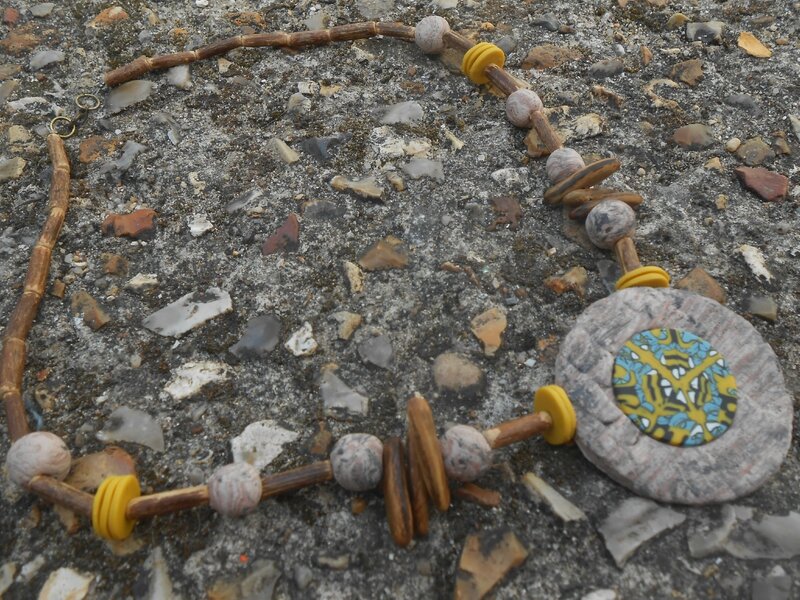 Have a nice day, cya soon !