Fish and feathers, imitations achieved with eventually success, you're the one who decides. The book of Hélène JeanClaude was quite helpful.
I tried to imitate ivory or bones... And it looks in my opinion, like wood. But oh well, I do like it. :)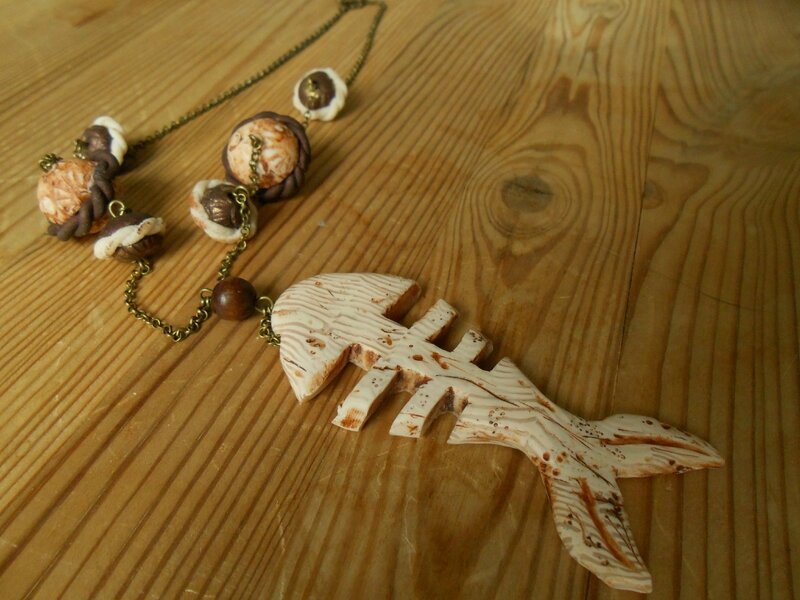 It took me forever to build this one. A cat playing around and beeing obsessed by feathers didn't help for sure... Also, I found these feathers during my walks, no animals were harmed.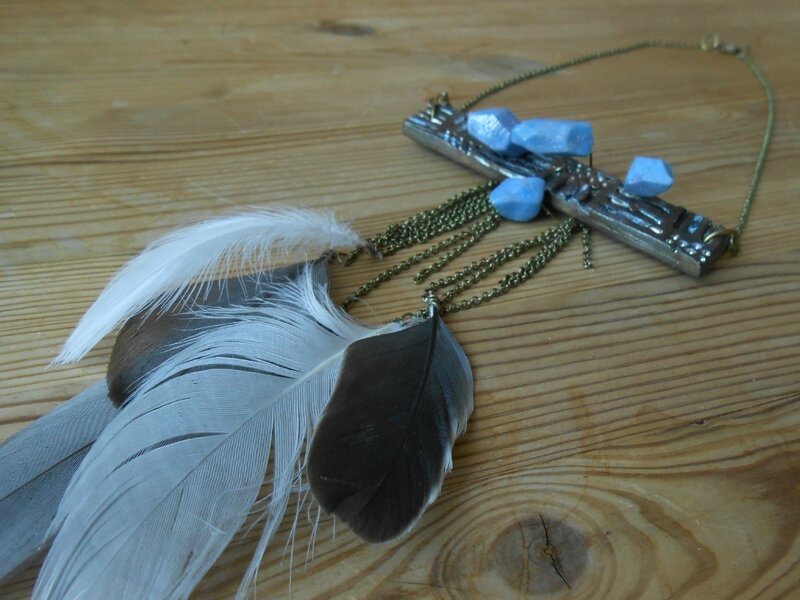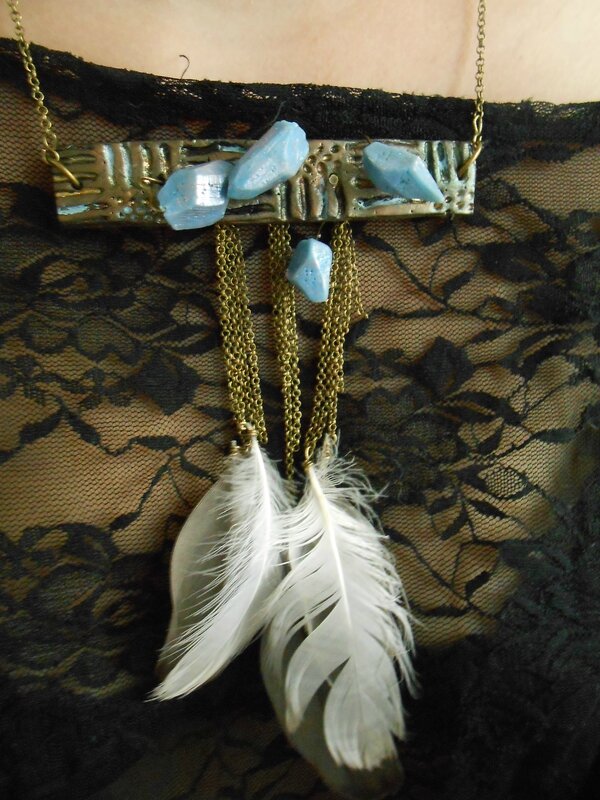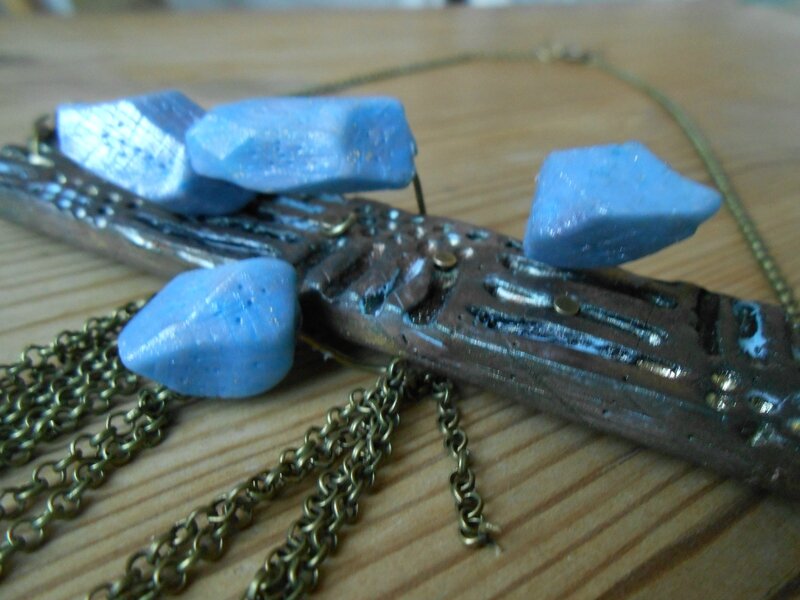 And finally, a necklace that I really enjoyed to build. The head is not proportional to the rest of the body, but I think I prefer it this way, it's cuter.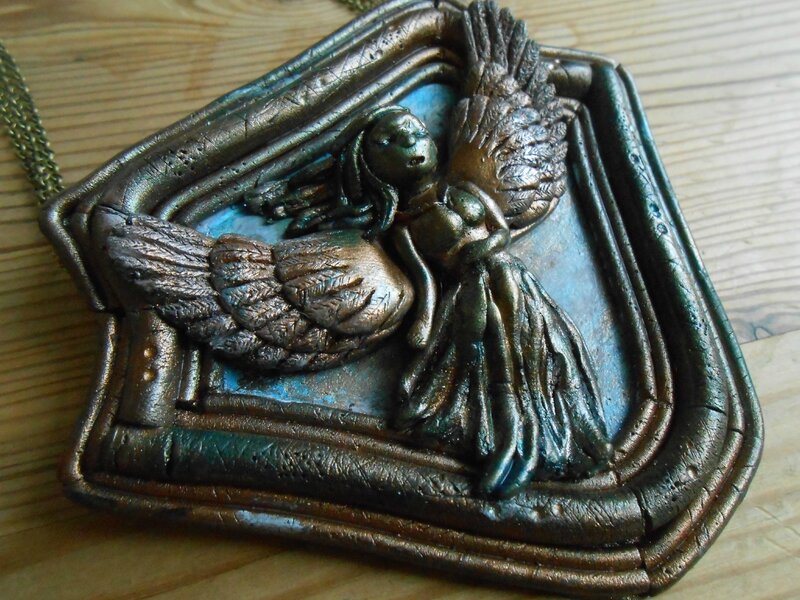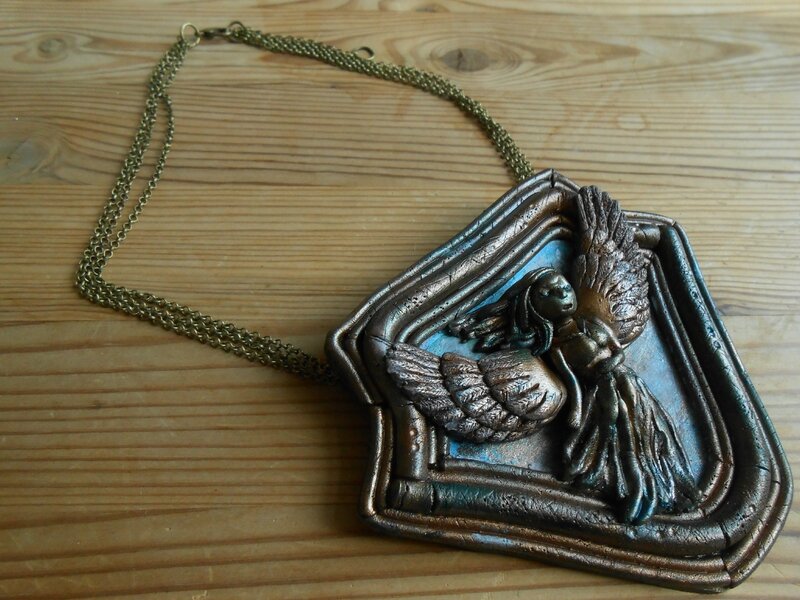 Alrighty, that's all. Cya !