So I have -soon enough I'll say had- this flower cane to use. There we go, get ready for a bunch of photo :
I decided to use the flower cane for both side of these earrings, and since it wasn't enough to my taste, I decided to add some texture of lace and some glass beads here and there... so I basically made 4 different patterns for one pair of earring.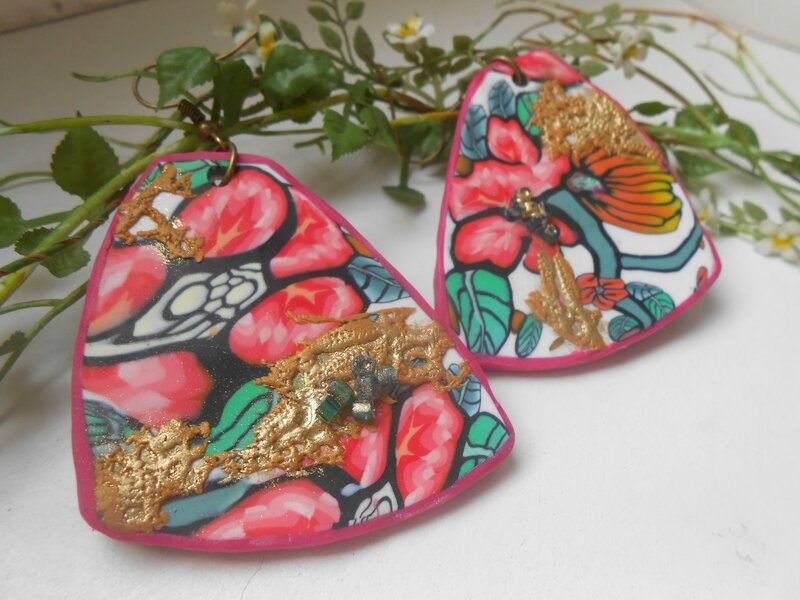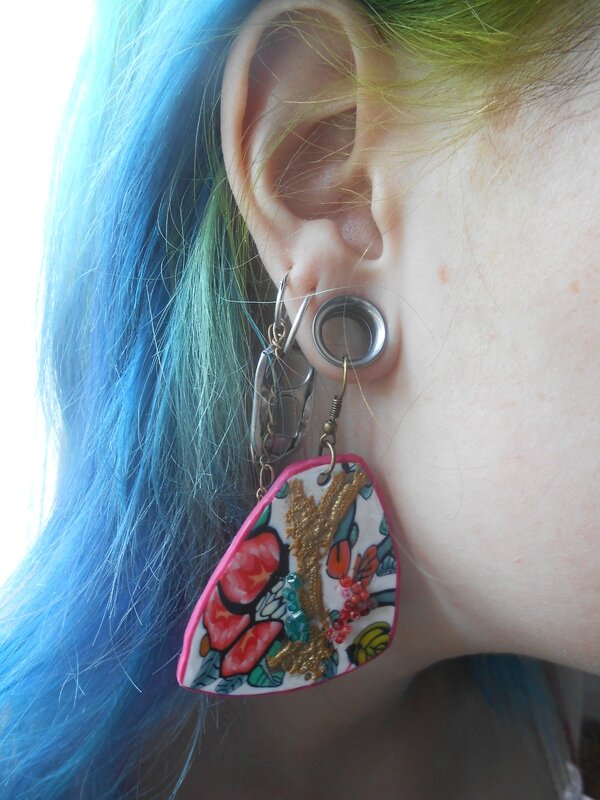 A bit more of assymmetry with these ones :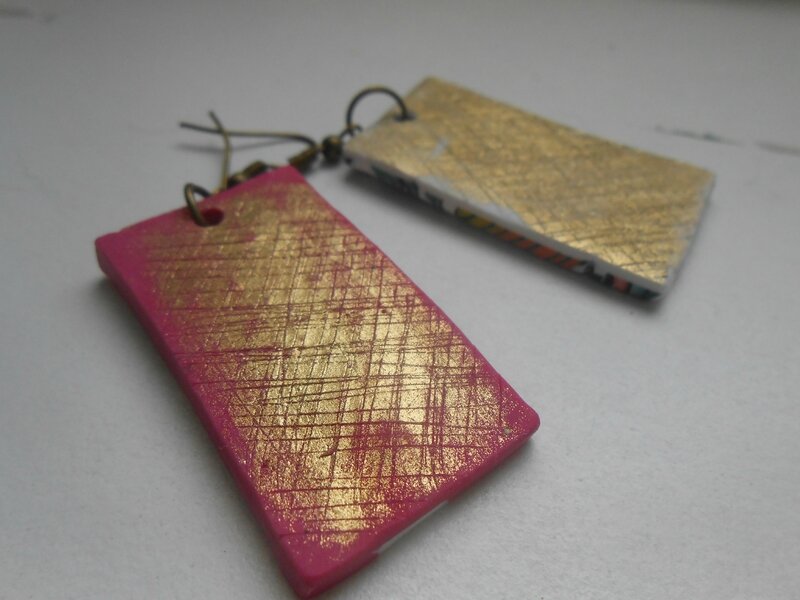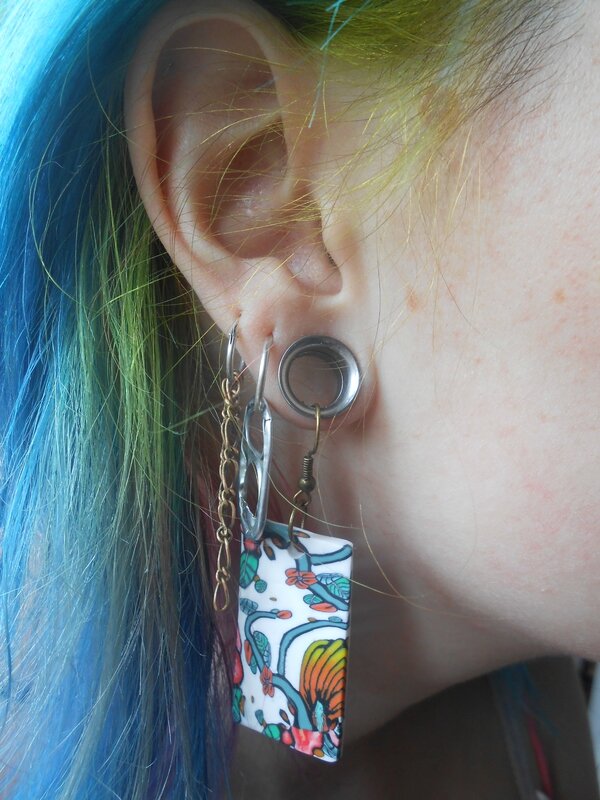 Played again with glass beads...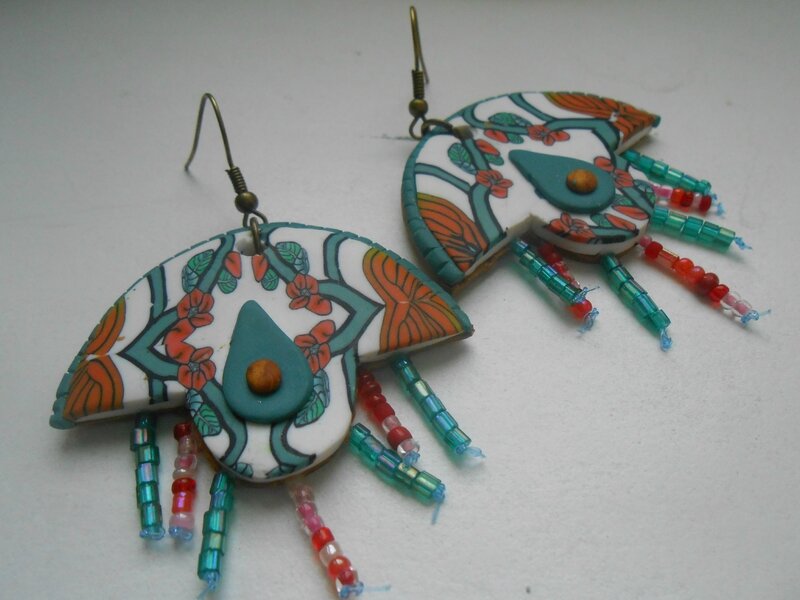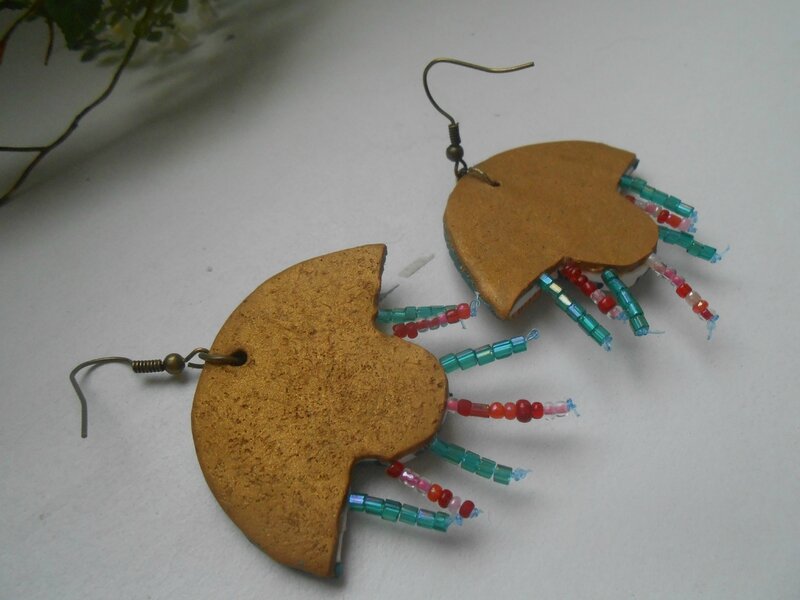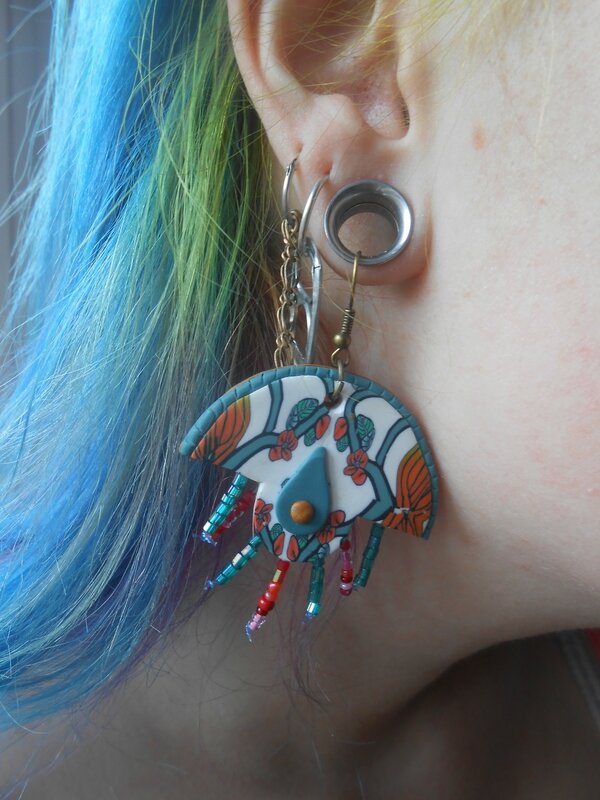 Just some slices of cane here :
Alright, it's enough for now. Got a lot more to upload, but it will be in an other post :)