27 août 2015
Crackling golden leaf is quite fun, so I did it again.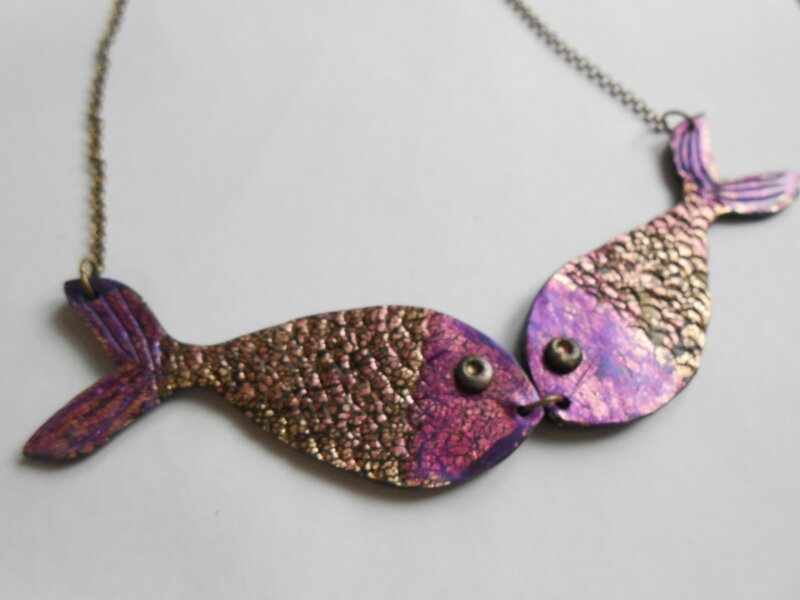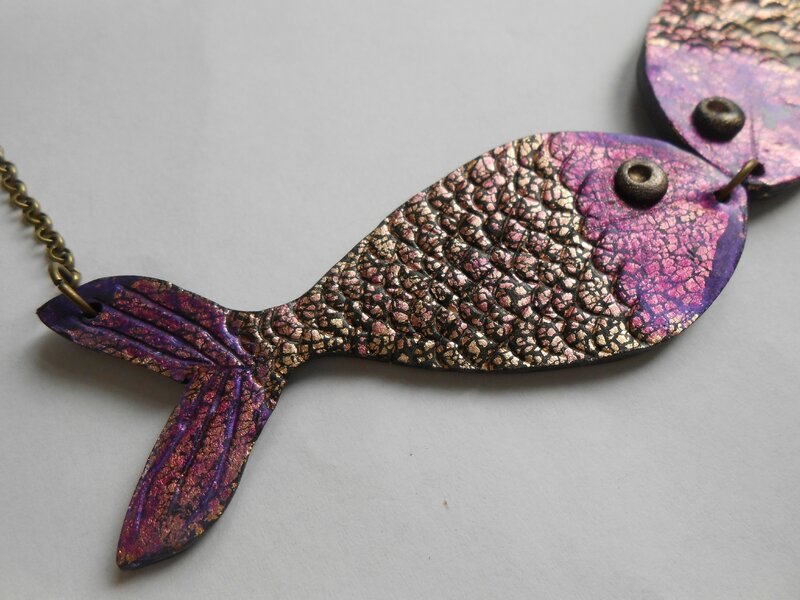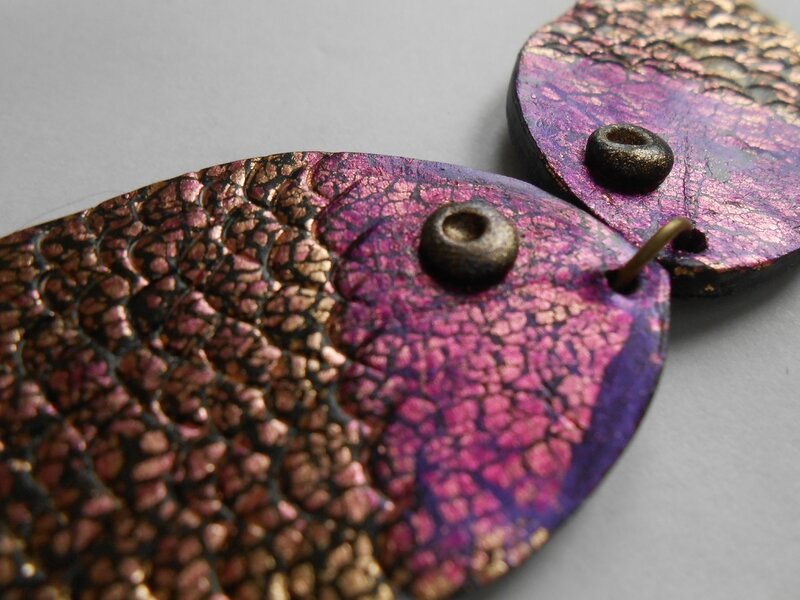 22 août 2015
Since the begining of 2015 I realised how wrong it was to eat animals. I became a vegetarian. Two months later I understood how wrong it was to exploit animals, so I became vegan.
I designed this collection to promote animal rights. I'm using FIMO clay that doesn't contain any animal components so the jewelrys are also vegan.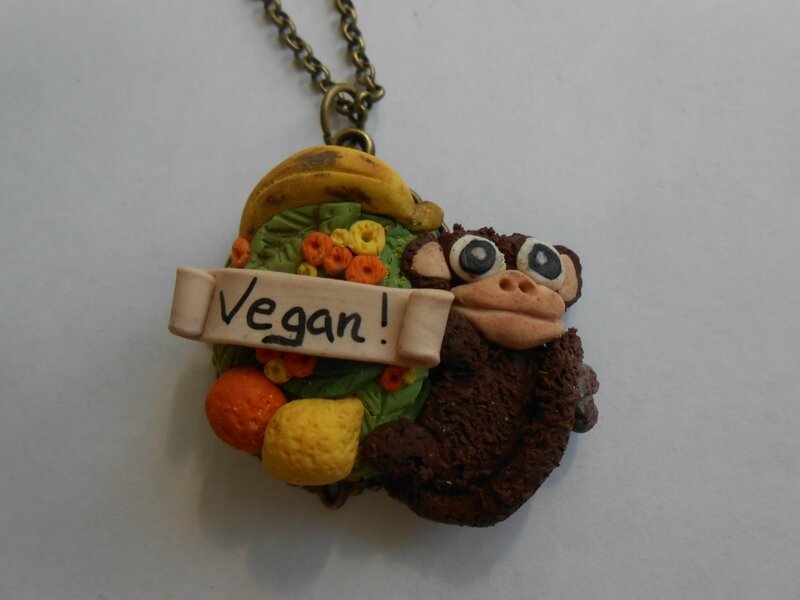 I wanted something natural looking, without symmetry, where the beads would dance around the neck. I ended up with that, a mix of wooden beads and polymer clay beads. About the feather, I found it during one of my walk through Stockholm, then I painted it in yellow. It's a vegan necklace, no birds were harmed.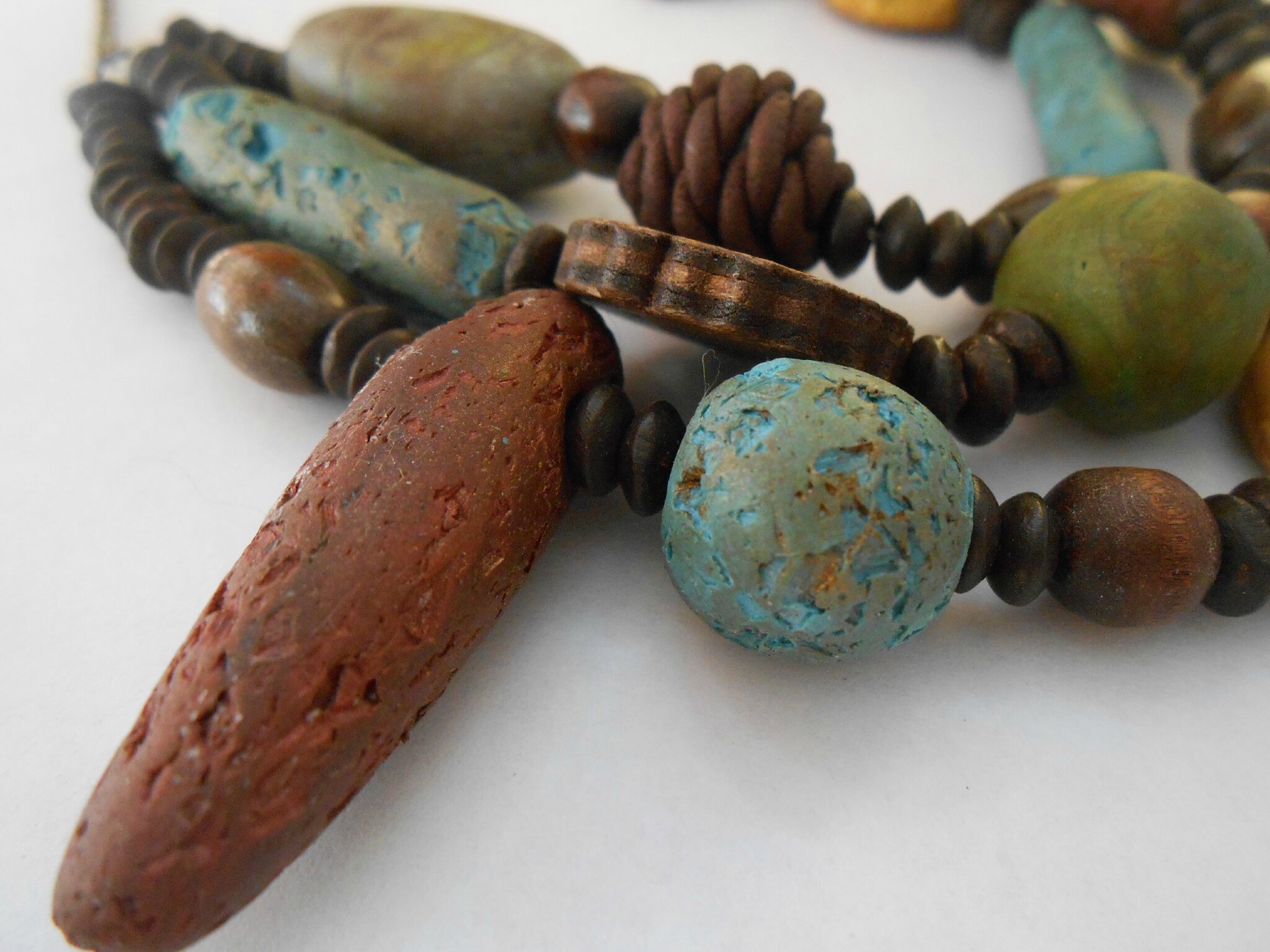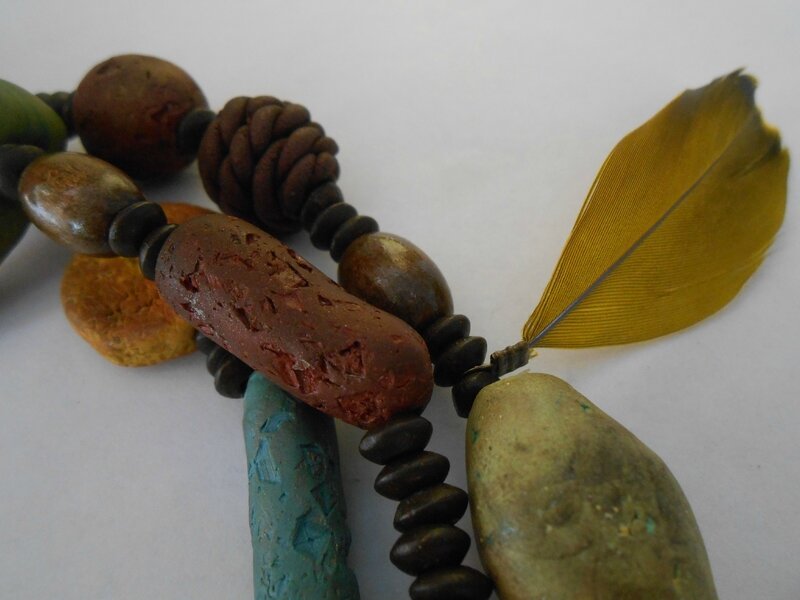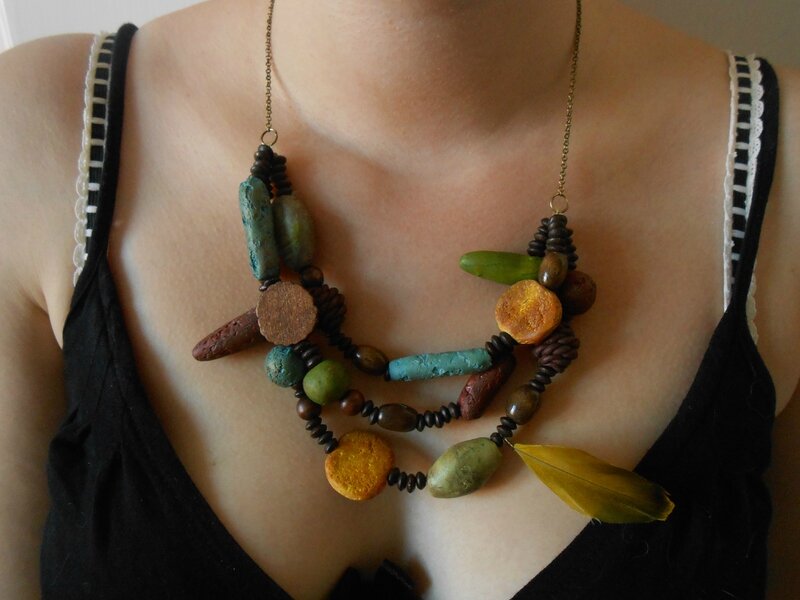 Played a bit with alcohol ink and golden leaf...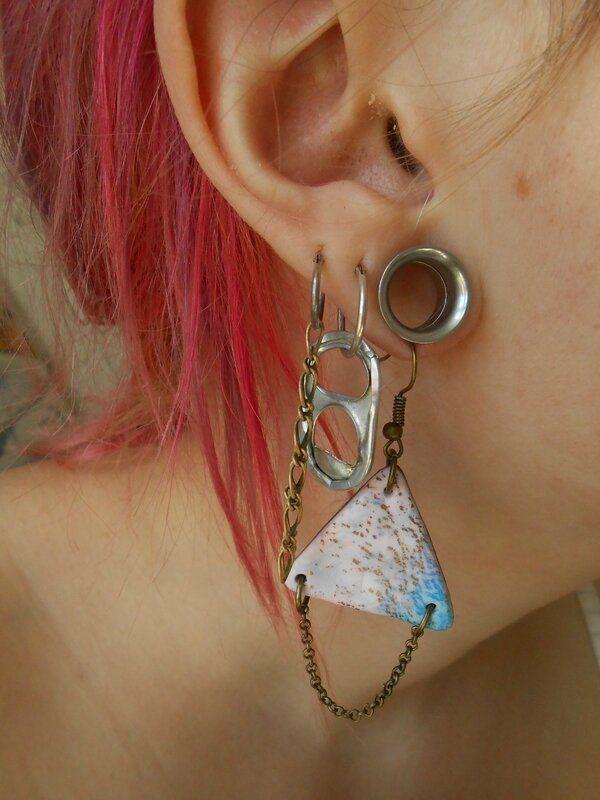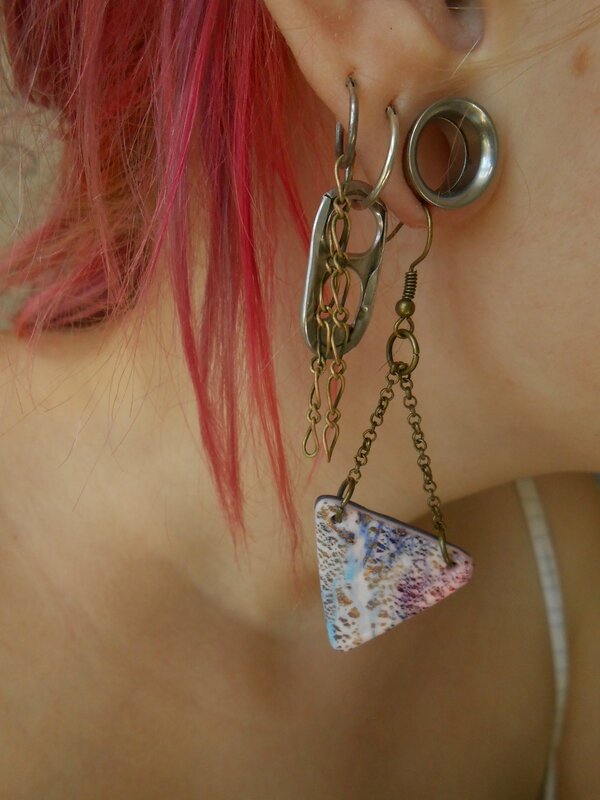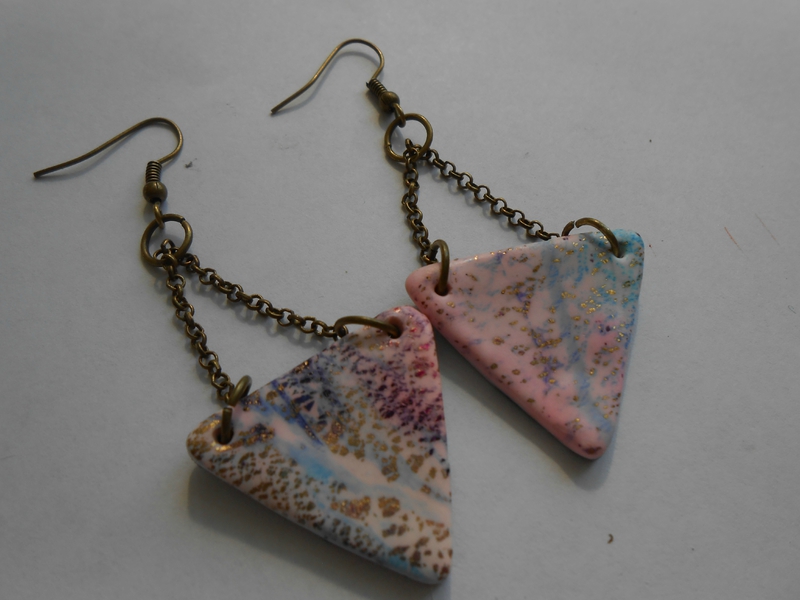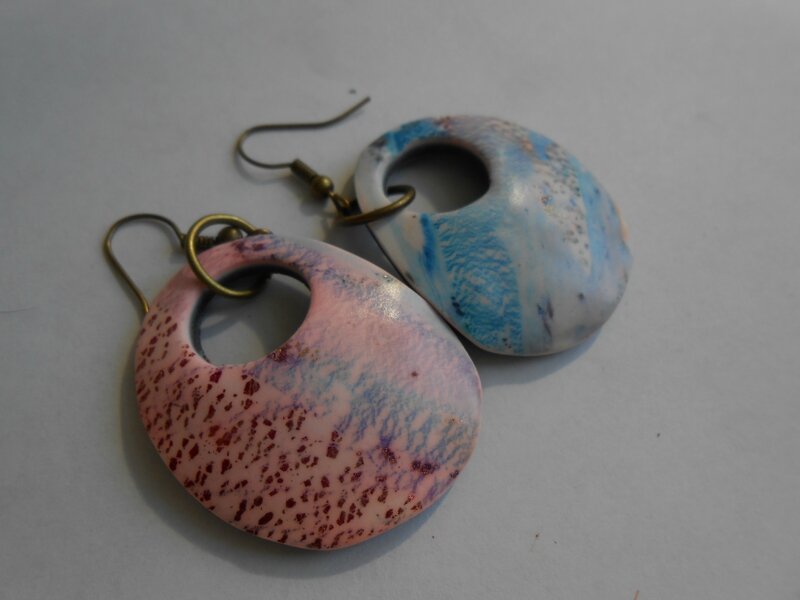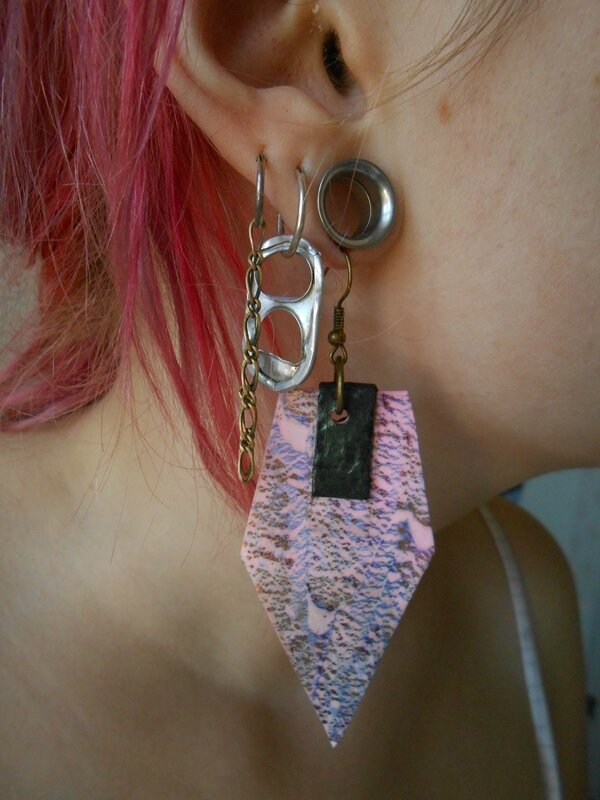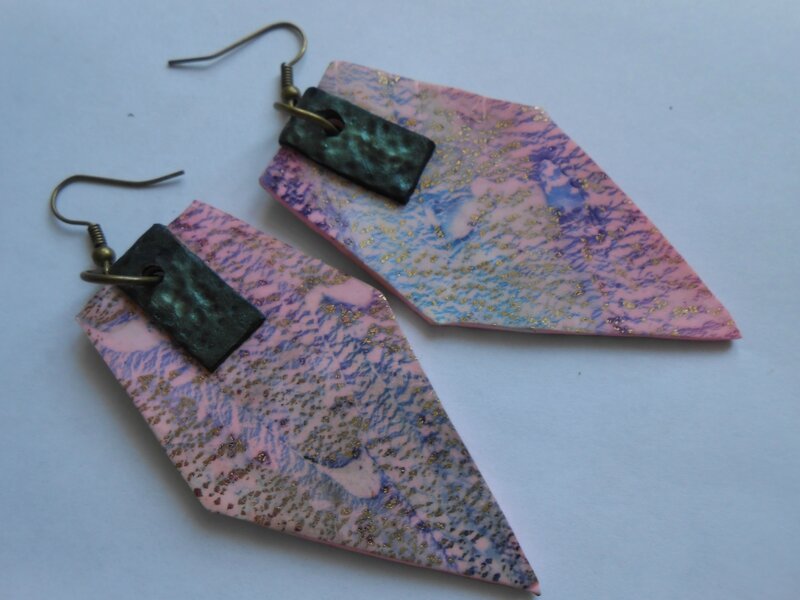 06 août 2015
Once again, I made flowers. And I'm not done with that, just made a new petal cane, so it won't stop soon. :)
One necklace...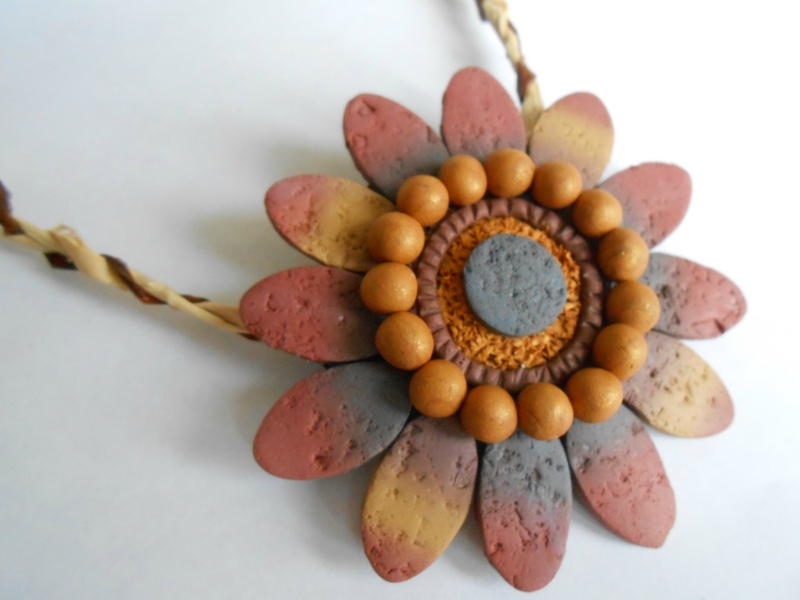 An other necklace...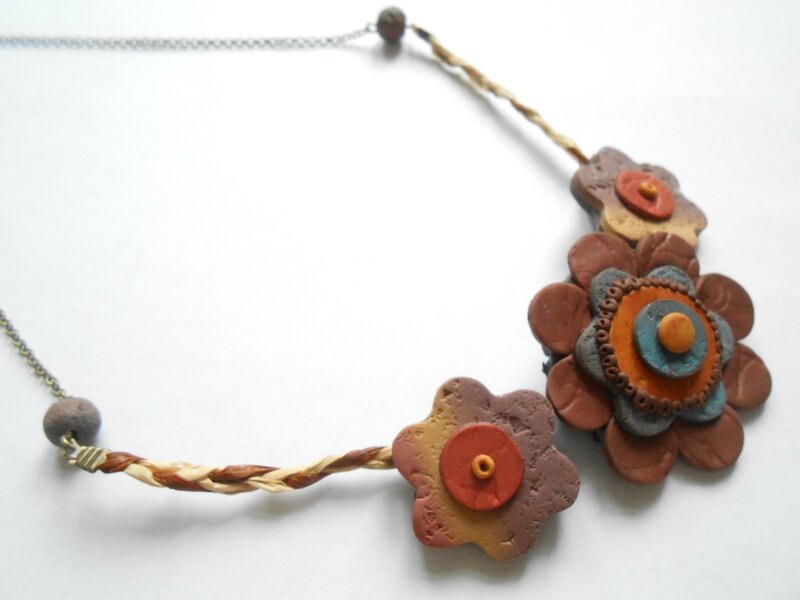 And a headband.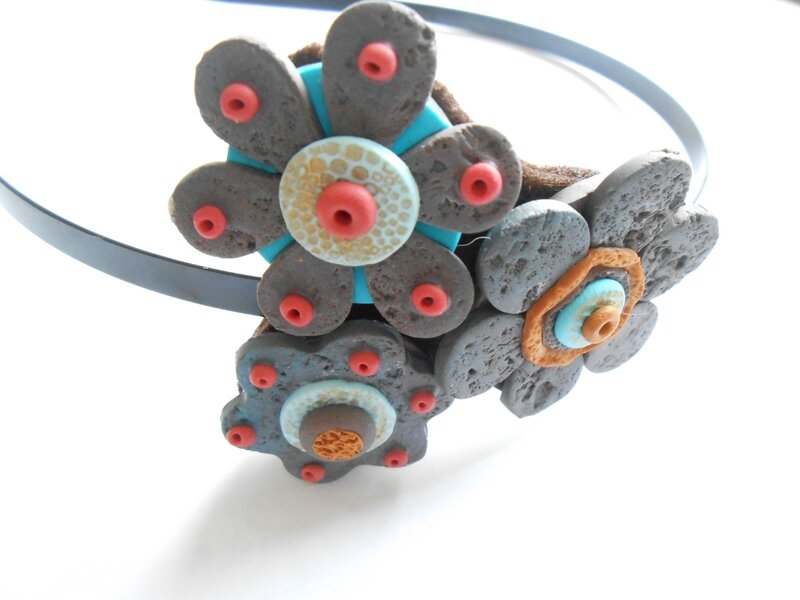 BWAYAYAYAGAYABAYABOOOOH !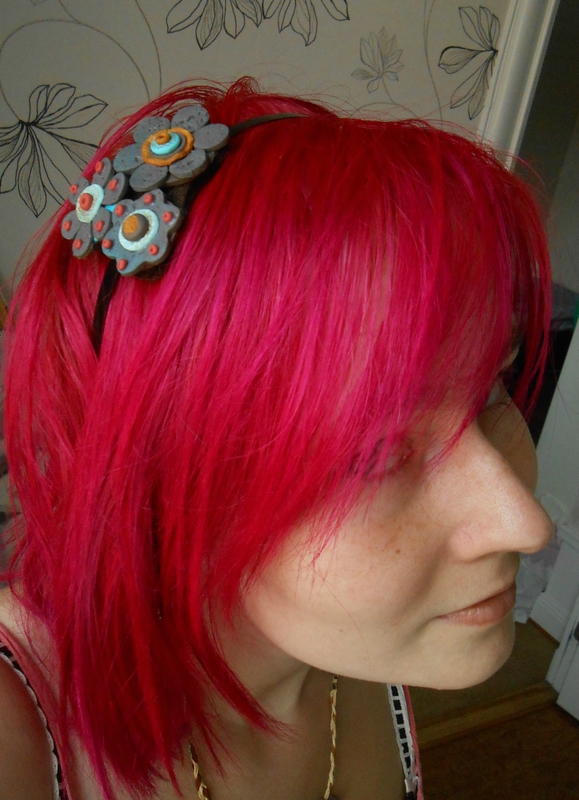 Cya :) !
02 août 2015
Huh, the title.
Anyway, I finally received white and black clay from France so I was able to work again. Pastel , texture and painting.
21 juillet 2015
Some of the things I made lately.
This one is really simple but was actually a real struggle. First, I spent an incredible amount of time to sand and polish the white and black beads. The colored ones are a mix of translucent clay + liquid clay and ink, except the yellow one which was covered with glass painting. Then, the real struggle began when I started to assembly the beads. There was two others black and white beads at the begining and I wanted to give to this necklace a V shape. But after 1 hour or so, I figured out that I will never achieve the idea I had in minds... So I just made this really simple jewelry.
For this pair of earring I wanted to work on volume. The purple part is a green-purple pearl ex powder that I'm in love with, the reflects change so much depending the light and it's so cool ! :)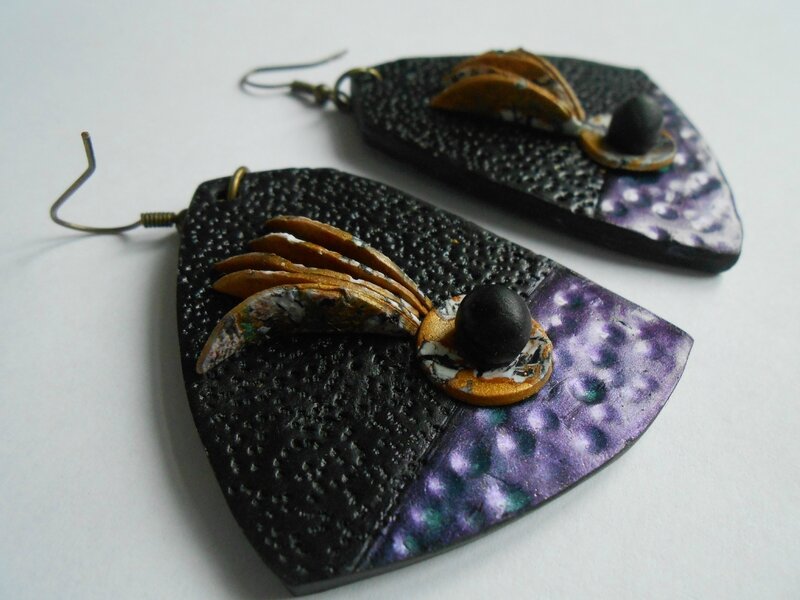 Finally, for these earrings, I wanted to work on volume and simplicity. I made some attempts to crackle clay with a heat gun on the cane you can see on the first picture. Then I teared up the clay in pieces that I put on some gold clay, used the pasta machine and got this rather interesting effect. It looks in my opinion kinda like a cow's skin pattern.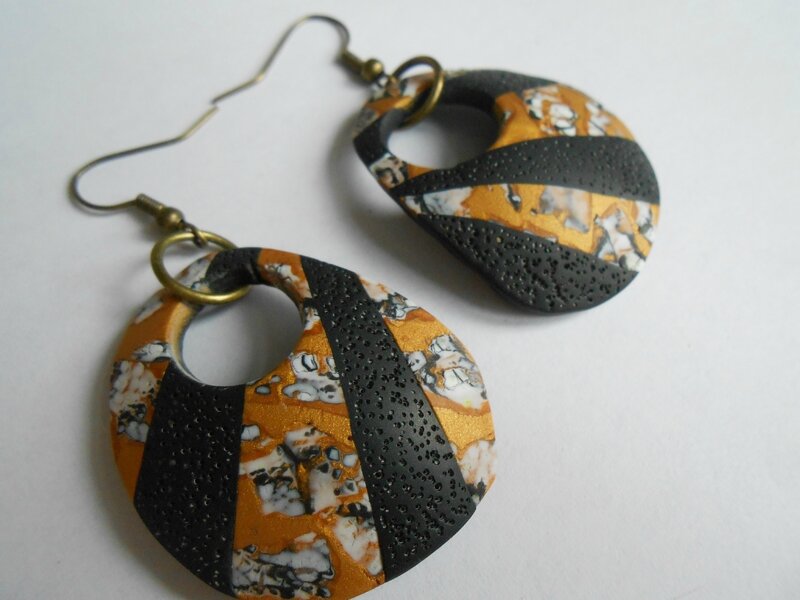 *
Hello !
I made a new Lily necklace. The shape is not the same than the last ones since I forgot the template I drew in France. The theme of this one is completly inspired by this drawing of a talented artist. You definatly should have a look at his work.
It's made mainly out of clay, I used a bit of chalk to color here and there and some painting for the fireflies and Lily.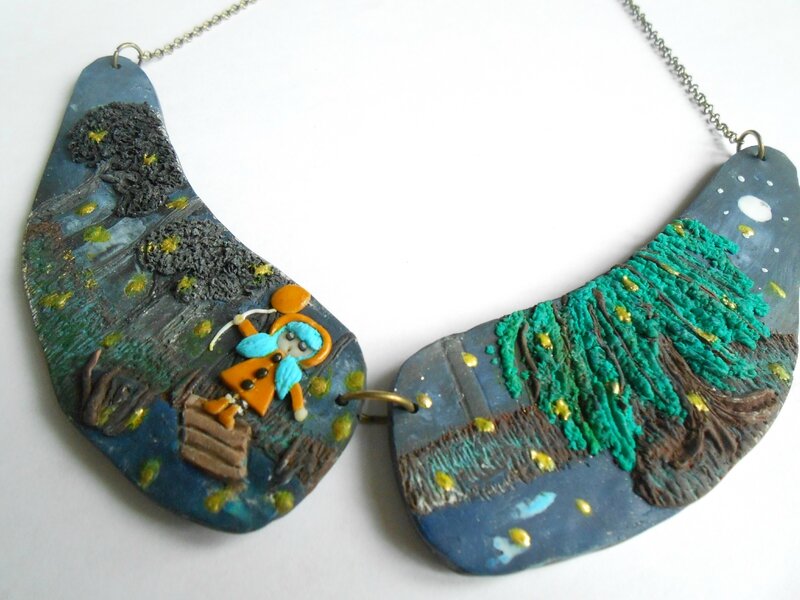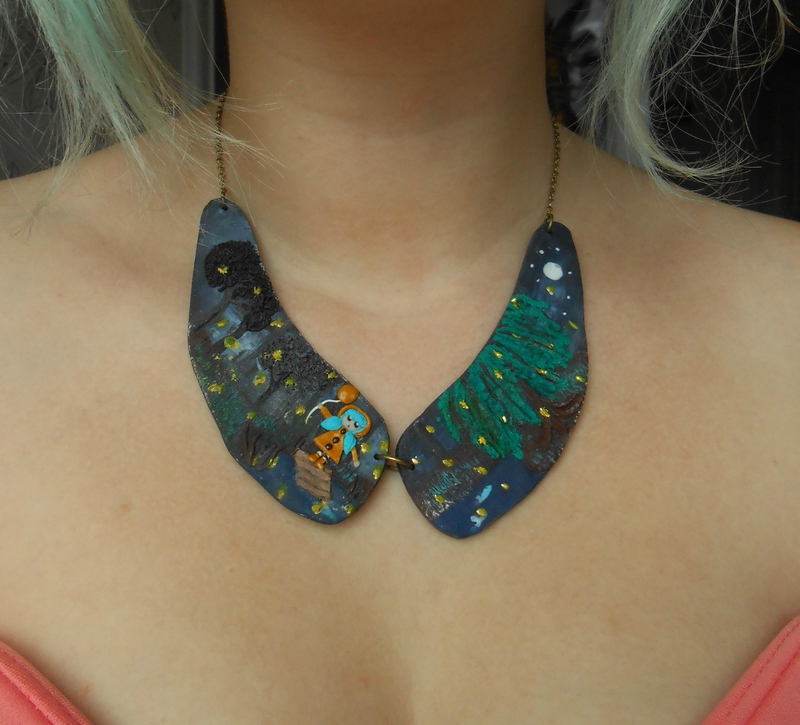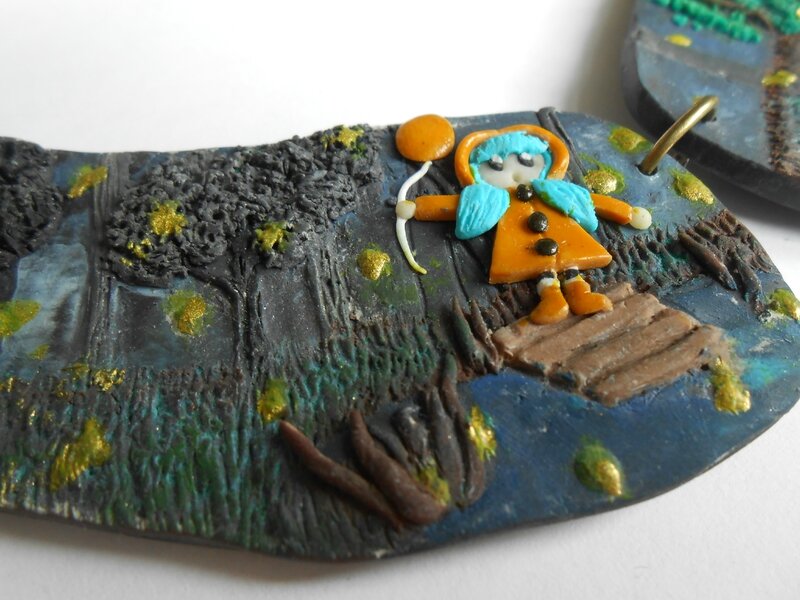 12 juillet 2015
Fish and feathers, imitations achieved with eventually success, you're the one who decides. The book of Hélène JeanClaude was quite helpful.
I tried to imitate ivory or bones... And it looks in my opinion, like wood. But oh well, I do like it. :)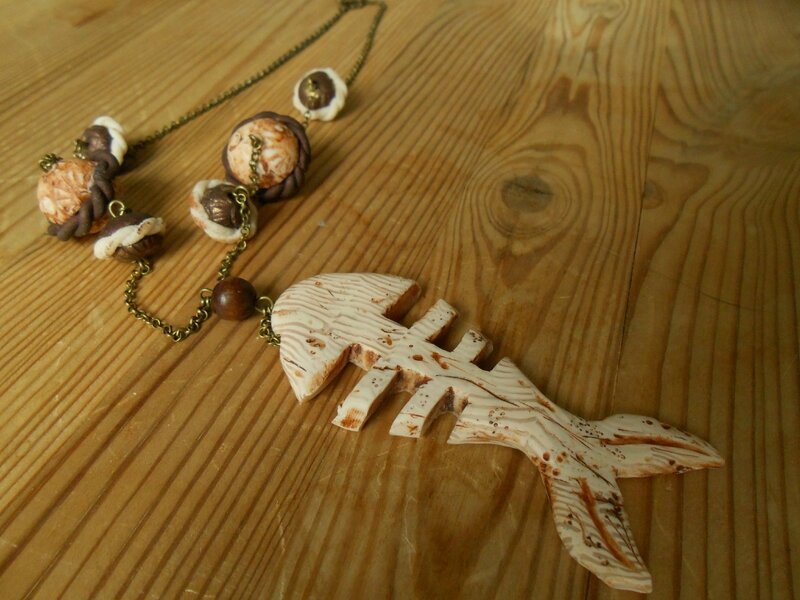 It took me forever to build this one. A cat playing around and beeing obsessed by feathers didn't help for sure... Also, I found these feathers during my walks, no animals were harmed.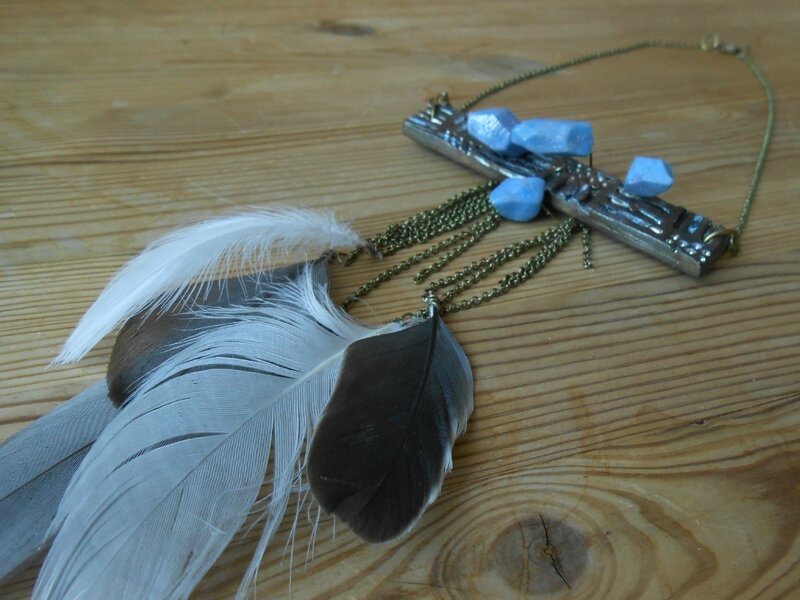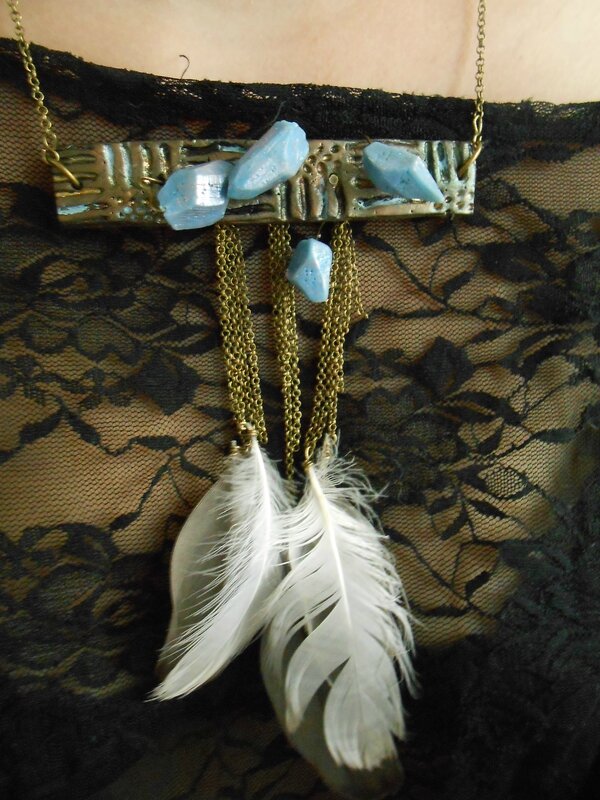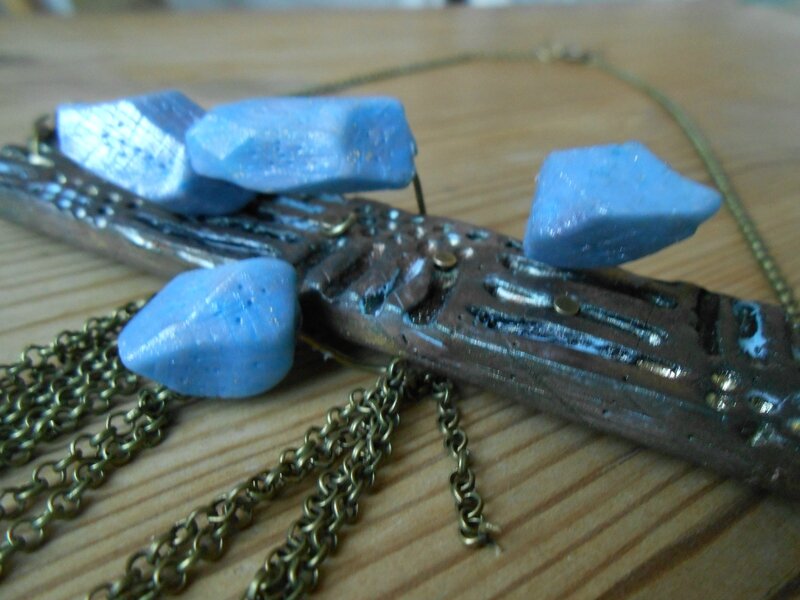 And finally, a necklace that I really enjoyed to build. The head is not proportional to the rest of the body, but I think I prefer it this way, it's cuter.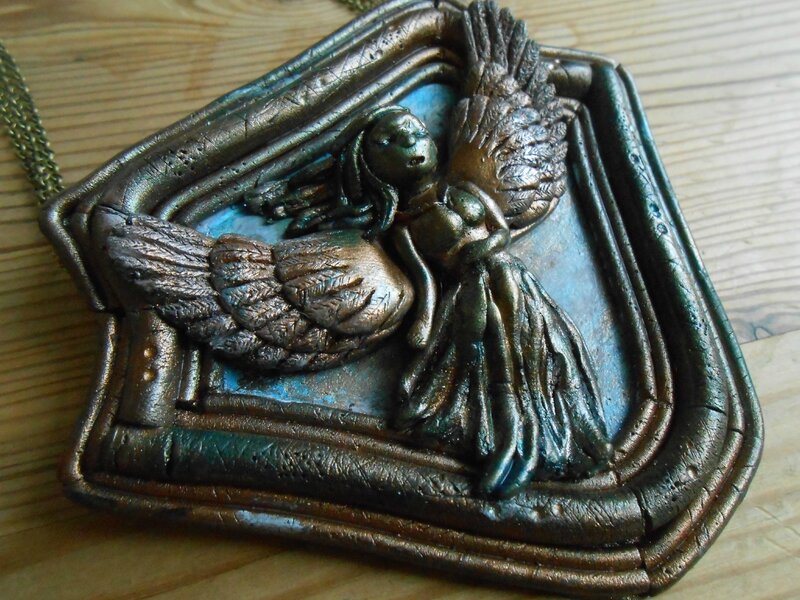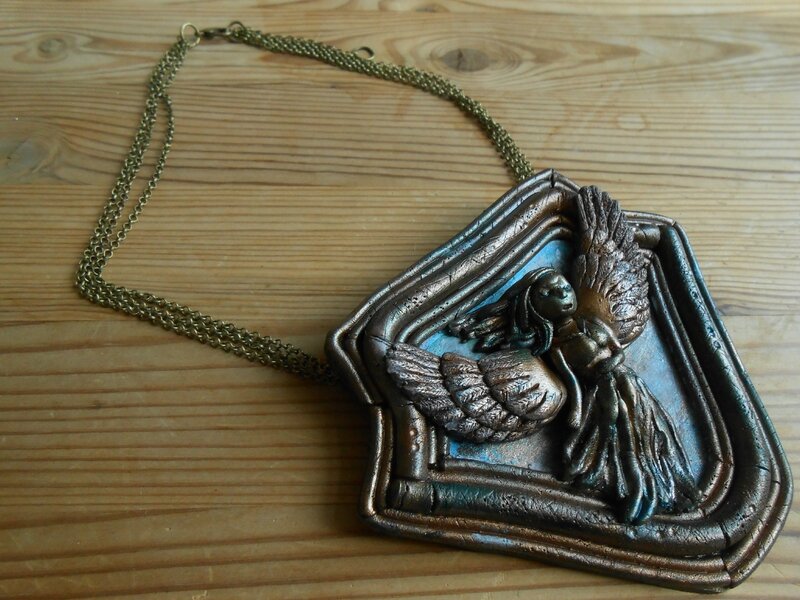 Alrighty, that's all. Cya !
This is the summer color palet of the forum Polymairderien.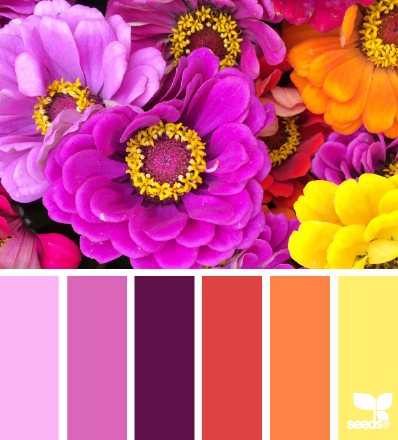 I tried it on two creations. My colors aren't completly accurate, I'd say that my purple is too cold compared to the one of the picture.