Some of the things I made lately.
This one is really simple but was actually a real struggle. First, I spent an incredible amount of time to sand and polish the white and black beads. The colored ones are a mix of translucent clay + liquid clay and ink, except the yellow one which was covered with glass painting. Then, the real struggle began when I started to assembly the beads. There was two others black and white beads at the begining and I wanted to give to this necklace a V shape. But after 1 hour or so, I figured out that I will never achieve the idea I had in minds... So I just made this really simple jewelry.
For this pair of earring I wanted to work on volume. The purple part is a green-purple pearl ex powder that I'm in love with, the reflects change so much depending the light and it's so cool ! :)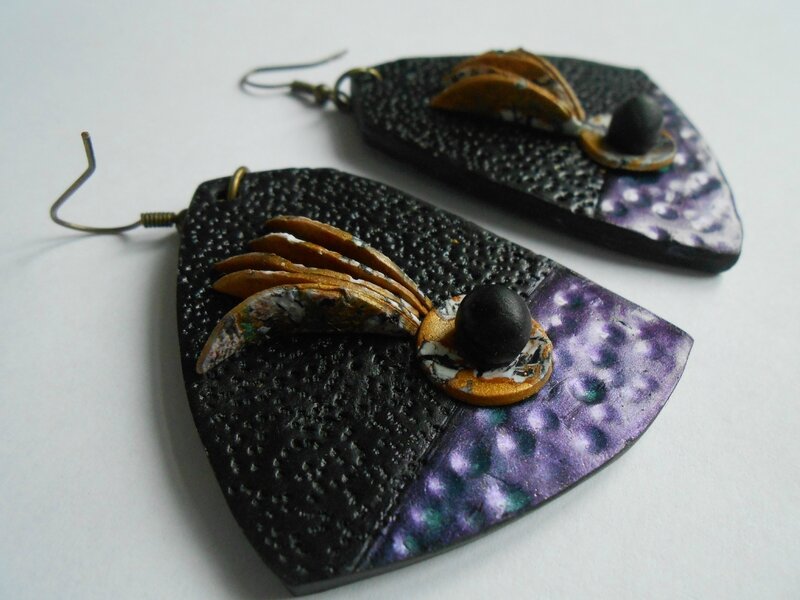 Finally, for these earrings, I wanted to work on volume and simplicity. I made some attempts to crackle clay with a heat gun on the cane you can see on the first picture. Then I teared up the clay in pieces that I put on some gold clay, used the pasta machine and got this rather interesting effect. It looks in my opinion kinda like a cow's skin pattern.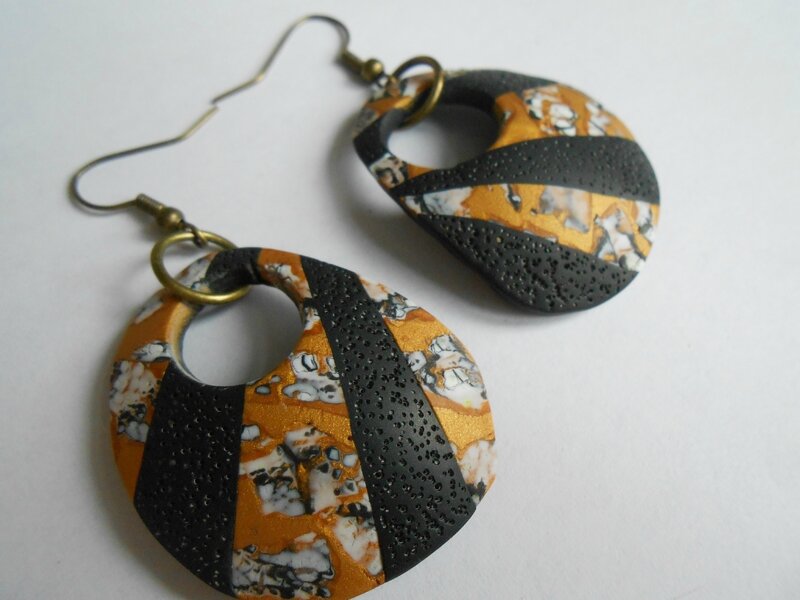 *